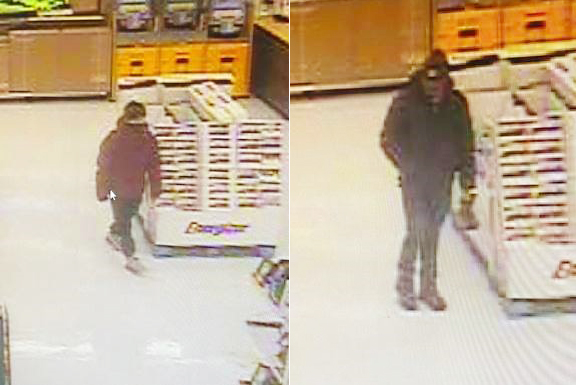 Chatham-Kent police are seeking the public's assistance in identifying three people of interest in regard to a recent theft complaint at Walmart in Chatham.
Police say the complaint occurred Jan. 27.
Through investigation police learned three men entered the store and attended the electronics department.
While members of the group distracted the employees, another placed laptop and desktop computers in a cart and left the store through a side entrance, police say.
The three men are descripted as Hispanic men. One wore a red jacket and tan shoes. Another wore a grey toque, black coat with a hood, blue jeans, and work boots. A third wore a dark-coloured jacket and was shorter than the other two.
If you have any information that can identify the suspects in this investigation, contact Const. Craig Marentette at craigm@chatham-kent.ca or 519-436-6600. Anonymous callers may call Crime Stoppers at 1-800-222-TIPS (8477) and may be eligible for a cash reward.