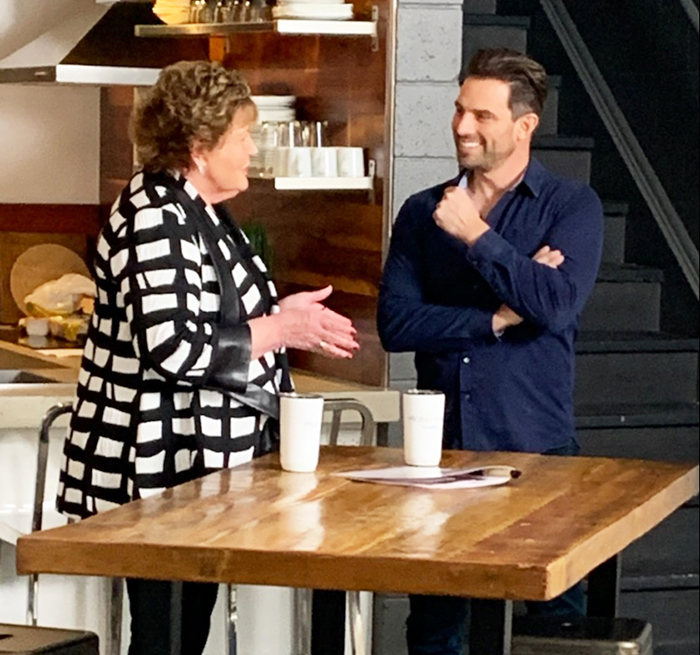 Local real estate agent Deb Rhodes recently met HGTV's Scott McGillivray and his team in Toronto to discuss everything real estate.
"Being chosen to work with Scott and the McGillivray Trusted team is a huge honour," Rhodes said in a media release.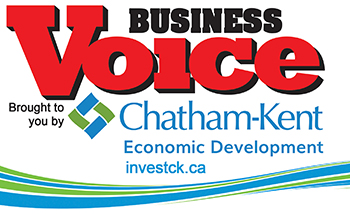 McGillivray, the award-winning HGTV celebrity, executive producer and real estate/renovation expert and broker of hundreds of real estate investments over the past two decades, said he knows firsthand about the value a knowledgeable, connected, and dedicated real estate agent brings to the buying and selling process.
"Partner with the agent I trust!" he said.
"Selling a home can be a complex process, so it's important to use an experienced agent that knows your market," advises McGillivray. "It's important to partner with an agent with a strong marketing strategy that creates demand and gets your home sold for top dollar."
Real estate agents in the Scott McGillivray Trusted Agent Program have been selected based on a combination of their excellence in client satisfaction, depth of experience, marketing, and delivering results.
"I am proud to have been recognized as the exclusive McGillivray Trusted Agent for the Chatham-Kent market. I was born in and am native to Chatham," Rhodes said.
She has been helping clients buy and sell homes in Chatham-Kent, for more than 30 years.
To find out more information about Rhodes, visit her website debrhodeschathamhomes.com.
Made-in-C-K effort draws interest
An inclusivity marketing campaign put together by Chatham-Kent Economic Development Services is gaining recognition.
The "Supporting 2SLGTBQ+ People in the Workplace" has been chosen as a finalist for an Award of Excellence from the Economic Developers Council of Ontario.
The campaign was created in collaboration with the municipality's Diversity, Equity, Inclusion and Justice team; with help from the CK Gay Pride Association and other community partners such as the Chatham-Kent Health Alliance.
The initial campaign was launched during CK Pride Week to raise awareness as to how local business can best support 2SLGTBQ+ in the workplace.
New deal for Maple City staff
Employees at Maple City Residence in Chatham have ratified a new contract.
The three-year deal gives the employees wage increases and other improvements, according to CLAC officials.
The employees are represented by Southwestern Ontario Healthcare and Service Workers Union, CLAC Local 303. The union has represented Maple City Residence employees for 40 years come this May.
The new contract provides a $1 per hour wage increase for all classifications in the first year, backdated to Oct. 1, 2022 (which works out to a 5-to-6.5-per-cent increase), and three per cent increases in each of years two and three, which works out total wage increases over the term of between 11 to 12.5 per cent.
In addition, the uniform allowance increases to 10 cents per hour, weekend premium increases to 45 cents per hour, part-time premium in-lieu-of-benefits premium increases to 65 cents per hour, and the in-charge premium/UCP increases to $1.55 per hour.
Other improvements include to life insurance payouts, prescription deductibles, better job posting and bereavement language.
"A unanimous acceptance of this voluntary settlement recognizes the good work of the union bargaining committee and of an employer willing to hear the concerns of its workers and hoping to address attraction and retention issues," said Ryan Griffioen, CLAC representative, in a media release. "We hope more retirement home employers recognize that similar voluntary settlements are necessary to address the staffing crisis and general low morale in the industry, and that the meagre arbitration patterns are simply not enough and will only prolong the staffing problems as healthcare providers compete for workers."
Maple City Residence employs 29 Local 303 members working as health-care aides, personal support workers, unregulated care providers, housekeeping and dietary aides, cooks, and maintenance staff.
• Business Voice is a bi-monthly column in The Chatham Voice that highlights some of the achievements made and efforts underway in Chatham-Kent's business community. Send your information to bruce@chathamvoice.com.