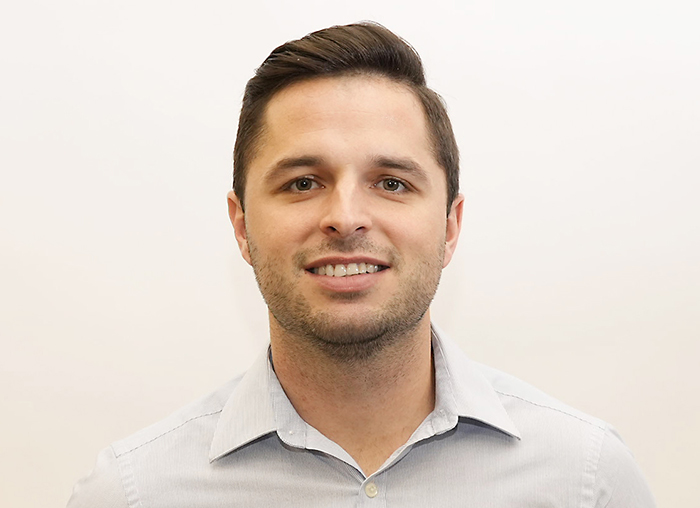 After a roller coaster real estate ride in 2022, the new president of the Chatham-Kent Association of Realtors looks forward to some increased stability in the market this year.
Matt Bechard, broker of record for Match Realty, described 2022 as "super volatile." The year ended with a December that saw 76 units sell, marking a steep decline of more than 42 per cent in sales from the same month of 2021. Those sales were 12.6 per cent below the five-year average and just slightly below par for the 10-year average for the month of December.
That final statistic is telling, Bechard said.
Realtors and sellers are still adjusting to the different sales pace.
"In the past, the average time of sale was over a month. And then people got accustomed to five days on the market," Bechard said.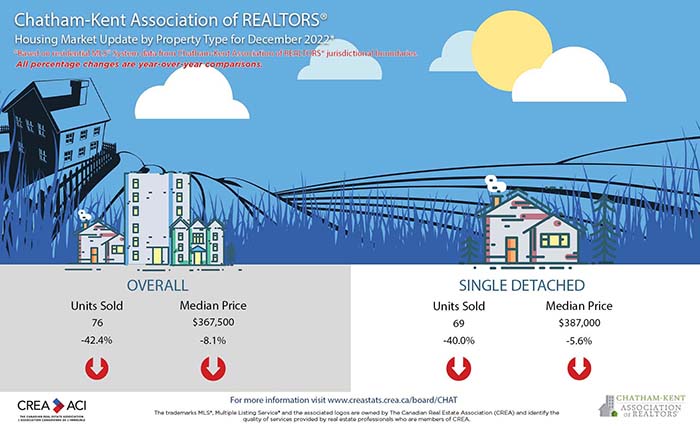 The housing market in Chatham-Kent heated up during the pandemic. Prices spiralled upwards and homes sold in days, often above asking price and with bidding competition.
"Lots of speculators entered the market with cash and were looking for places to put their money," Bechard said.
He anticipates a better year in 2023.
"It's a balanced market. There is a lot more inventory than we were used to seeing in recent years. Buyers can take more time and throw in conditions," he said.
Inventory is rising for two reasons: fewer homes are selling and more properties are coming on the market. The number of new listings saw a gain of 24.4 per cent from December 2021. There were 107 new residential listings in December 2022. This was the largest number of new listings added in the month of December in more than a decade.
With that, new listings were 22.1 per cent above the five-year average and 34.8 per cent above the 10-year average for the month of December.
Bechard said that while sales have slowed overall, houses priced around $400,000 and under continue to sell fairly quickly.
"In the under $400,000 range, affordability wise, they were still moving pretty well. We're seeing the upper range and some of the newer builds are taking a little longer than they were to sell," he said.
Housing prices ended the year off by about 12 per cent from the same period in 2021. The average price of homes sold in December 2022 was $384,644.
However, the warm start to 2022 meant the annual average price was $459,950, up by 9.6 per cent from all of 2021.
On an annual basis, home sales totalled 1,347 units over the course of 2022. This was a substantial decline of 26.6 per cent from the same period in 2021.
Bechard said there are prospective buyers out there who are not just looking at homes, but also at interest rates.
"In my opinion, a lot of folks are on the sidelines waiting to see what the Bank of Canada will do with rates moving forward," he said. "If you had chosen a variable rate, your payments have gone up significantly. I think we will hopefully see a more normal market moving forward."
That 'more normal market' bodes well for first-time homebuyers, Bechard said, as will decreased volatility.
"The momentum heading into 2023 looks promising, with sales activity still moving up steadily and new listings coming onto the market at very supportive levels. A few more months of this and we can almost call it a return to a more normal market, but we'll have to wait and see how many buyers step back off the sidelines and return in the spring," he said.