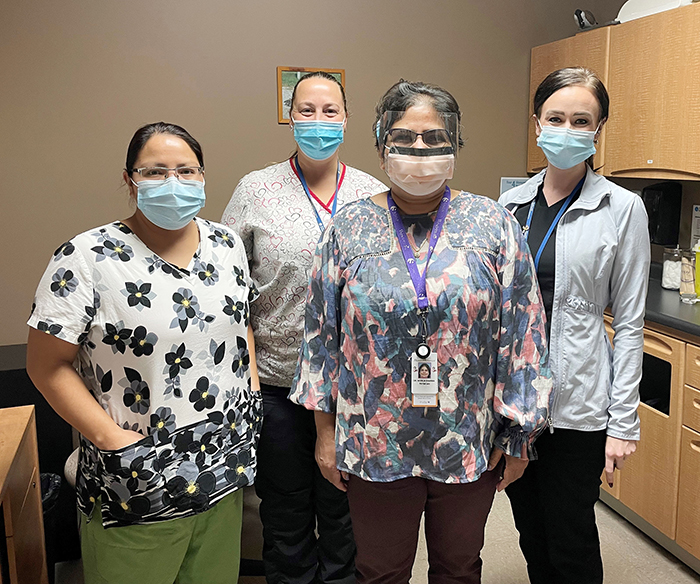 By Pam Wright
Local Journalism Initiative Reporter
Chatham-Kent's Pap-A-Palooza Clinics are levelling the health-care field for women across the municipality.
The clinics are taking cervical screening on the road, providing critical scans in the hopes of detecting the cancer in its early stages.
Championed by OBGYN Dr. Neerja Sharma, the Pap-A-Palooza initiative provides rotating monthly pap clinics at various health-care sites throughout Chatham-Kent for women without a primary health-care provider.
In the past year, 108 women have been screened through Pap-A-Palooza at 12 separate clinics.
According to Sharma, the local effort is part of a global movement to eliminate cervical cancer.
"November 17 marked the second anniversary of a historic movement," Sharma said, celebrating the first time the world committed to eradicating the disease.
"We feel honoured to contribute to this global strategy launched by the World Health Organization to eliminate cervical cancer," she said in a media release.
When discovered early, treatment outcomes are good for those facing the illness.
In 2020/2021, only 52.2 per cent of eligible patients in Chatham-Kent were up to date with a pap test. According to Chatham-Kent Ontario Health Team data, local cervical cancer screening percentages are lower compared to pre-pandemic rates and provincial averages. Because of the pandemic, many patients in the past couple of years only saw physicians virtually, which impacted screening rates.
Around 20 per cent of the local population does not have a primary health-care provider. It's documented that rates of cervical cancer are higher in Indigenous women, women in remote and rural areas, low-income women, new immigrants and the 2SLGBTQIA+ community.
According to CKOHT spokesperson Tiffany Gartner-Duff, Pap-A-Palooza also provides an opportunity for interaction with health-care providers who may make referrals to other services within the community.
The next pap clinic will be held Jan. 27 at Tilbury District Family Health Team. Clinics are open to individuals 25 and over, who do not have a family doctor or nurse practitioner and have not been screened in the last three years.
Please call to book an appointment 519-397-5455 ext. 159.
Pap-A-Palooza's partners include CKOHT, Thamesview Family Health Team, Tilbury District Family Health Team, Chatham-Kent Family Health Team, Chatham-Kent Community Health Centres and Chatham-Kent Public Health.