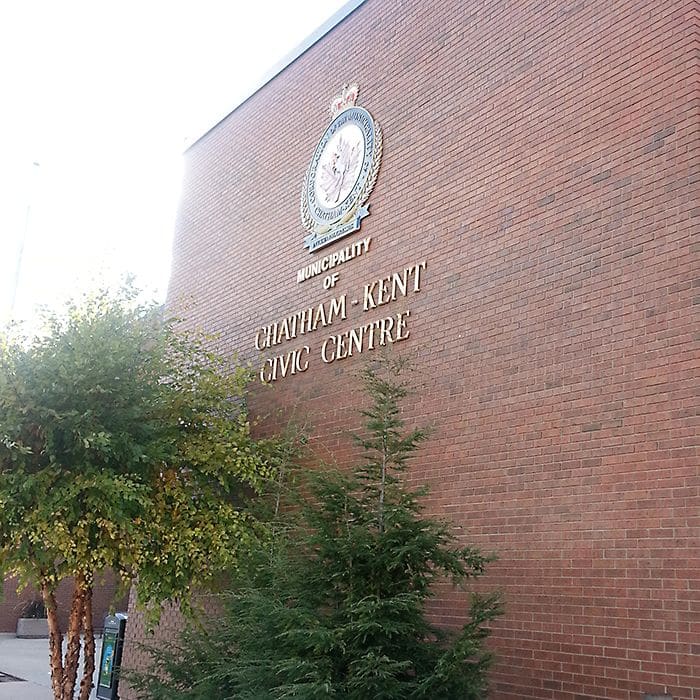 By Pam Wright
Local Journalism Initiative
The ballooning cost of insuring Chatham-Kent is taking a big bite out of the municipality's wallet.
At its Dec. 12 meeting, council learned that the municipality's insurance premium for 2023 is over $2.6-million – a 33-per-cent hike over 2022.
Council approved a contract with Intact Public Entities following a presentation from Dave Taylor, director of legal services.
The runaway cost of insurance prompted a lengthy discussion, with council learning there are few companies that will insure municipalities.
Taylor told council there's a "very small pool" of insurers to draw from in Ontario.
"There's only so many providers in the insurance world," Taylor said, with only three or four companies that will provide full package coverage to municipalities.
Intact Public Entities (formerly the Frank Cowan Company) provided the lone bid for coverage in 2023. However, the first three months of the contract are pro-rated, enabling Chatham-Kent to shop for a better deal.
Although the contract is for a five-year period, the costs aren't fixed and subject to change annually.
When presenting the report to council, Taylor said the municipality's three biggest costs include insuring its fleet of vehicles, broad-stroke liability that includes decision making by staff, and coverage of property assets totalling at least $1 billion.
"All of that is going to be factored in," Taylor explained.
Chief financial officer Gord Quinton said there's been a 113-per-cent increase over five years, adding the cost of insurance amounts to about a one per cent increase in the budget over that five-year period.
Quinton said the rapid rise reflects "the reality of the claims they (the companies) are paying out."
The report stated that administration checked the rates of 12 other municipalities with increases ranging from 13 to 33 per cent. Three, including Chatham-Kent, were in the 30-per-cent range.
Chief administrative officer Michael Duben said every municipality in Ontario is facing the same issue and insurance challenges are often discussed by groups like the Association of Municipalities of Ontario.
"It's not just the cost of insurance, it's the availability of insurance," Duben said of the problem, noting that other aspects such as cyber insurance are coming into play.
"I would suggest this is an issue that we advocate through AMO because it's not going away and the cost is getting enormous," he added.
East Kent Coun. Steve Pinsonneault called the spiralling cost "crazy," noting the municipality is "insurance broke.
"I don't know how you get this down," Pinsonneault said.
South Kent Coun. Anthony Ceccacci said the insurance spike is another item that's out of council's control.
"No matter how lean we are, no matter how efficient we are, we're talking about another $5-6-million in increases that are not because of bad decisions, or from our staff not being diligent," Ceccacci said. "It's important to express to the public how big these challenges are and how much they affect overall operations."
Not every claim goes through insurance, as the municipality has a reserve to pay out claims. A total of $369,038 has been paid out so far in 2022 and will be added on to the insurance and claims bill for the year.
Mr. Dave Rikley of Programmed Insurance Brokers in Chatham will continue to act as CK's insurance broker, assisting legal services with managing the insurance file.