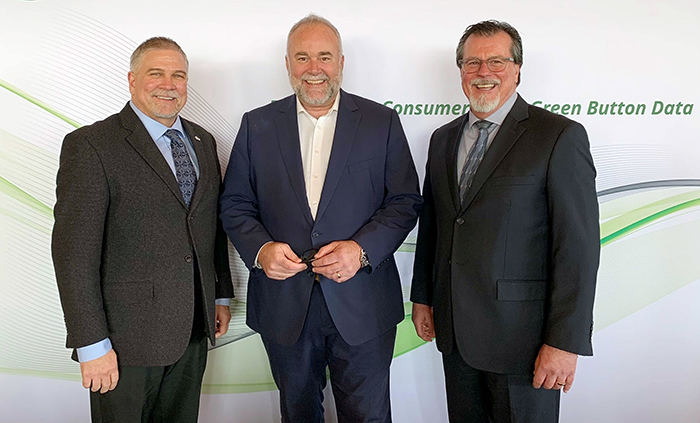 Energy Minister Todd Smith joined Entegrus Powerlines Inc. recently and several other Ontario utilities to launch the new Green Button data that will allow families and businesses across communities of Chatham-Kent, St. Thomas, Strathroy-Caradoc, Mount Brydges, Parkhill, Dutton and Newbury to track and control their energy use and save money on monthly bills.
According to Entegrus officials, studies have found that access to energy data, which Green Button, along with smart home devices enables, can help consumers achieve energy savings of up to 18 per cent. Ontario becomes the first province in Canada to mandate the standard.
"Families and businesses want to be in the driver's seat when it comes to their energy bills," Smith said in a media release. "Green Button is part of our commitment to give consumers more choice when it comes to their energy use and will enable easy, quick and safe access to their consumption data through smartphone or computer apps so they can find customized tips to reduce energy use or switch electricity price plans to save money."
"Tracking consumption data on Green Button will provide local families and businesses the immediate opportunity to analyze their usage, conserve energy and save money over time," Jim Hogan, president and CEO of Entegrus, said.