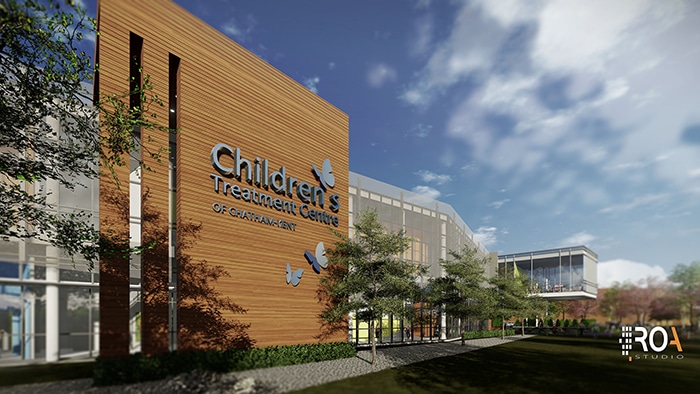 The Children's Treatment Centre of Chatham-Kent (CTC-CK) has signed an architect to work with them to develop their new building.
Montgomery Sisam Architects has accepted the role of lead architect for the new CTC-CK  Redevelopment Project.
According to CTC-CK officials, Sisam has been designing family-centred, community-based  facilities for more than 40 years.
Donna Litwin-Makey, executive director of the CTC-CK, realizes some in the community are frustrated at the time it has taken for ground to break on the project, but she said reaching this stage is "really encouraging."
Sisam and CTC-CK are now involved in concept design. Once that's done, the effort shifts to schematic design, likely in January.
"That should take to about the end of March. We'll be back and forth with the ministry (of children, community and social services) during that time. It's good to have something more tangible," Litwin-Makey said.
The CTC began its fundraising effort for a new home back in 2017. The CTC-CK Foundation raised its portion to help build the 55,000-sq.-ft. new facility, but waited on the government to firm up its funding commitment. The government eventually did so, but delays have slowed the process.
Construction costs have swelled in the meantime. What was once estimated as a $28.5-million build is now about a $48-million project.
Litwin-Makey has heard from donors and family members of clients.
"I would say the most common question I get is about timing," she said. "We are really looking forward to having this progress to relay to people. We all share in wishing we didn't have to be so patient."
Through it all, she is humbled by all the support.
"We continue to be in awe of the exceptional support from the community, donors, our  foundation, board of directors, provincial government and all of our partners, and we are  excited to share this next phase of our journey to a new CTC-CK."