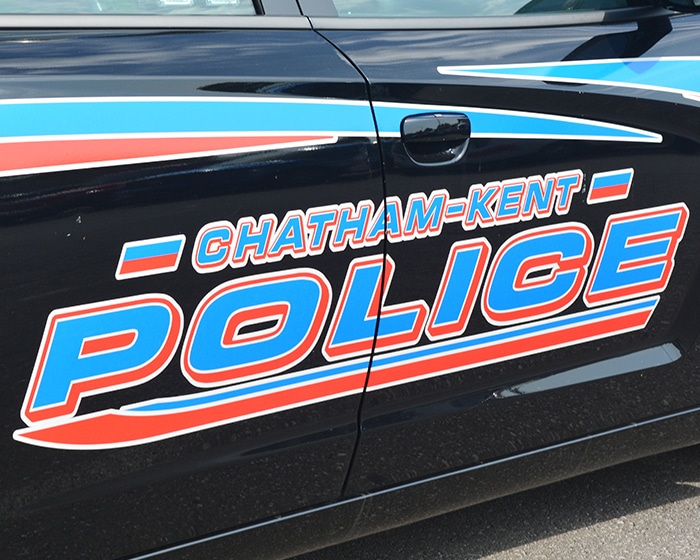 Vehicle theft 
Police were called to a residence Tuesday afternoon at around 3:50 p.m. on Talbot Street in Blenheim after a report of a stolen vehicle. 
Officers believe that the 1992, white pick-up truck was stolen between 3 a.m. and 4 a.m. The last time it was seen it had an Ontario license plate that read: 7316FD. 
Anyone with information should contact Const. Will Sharrow at willsh@chatham-kent.ca. Anonymous callers may call Crime Stoppers at 1-800-222-TIPS (8477) and may be eligible for a cash reward.
Bail violations
At 10:21 p.m. Tuesday, an officer on patrol noticed a suspicious person around the Entegrus building on Queen Street in Chatham. 
According to the patrol officer, the man was breaching his curfew and resisted arrest. 
Suspicious person 
Tuesday morning, police received a call from a homeowner on Maple Street in Chatham about a suspicious person being in the backyard.
When police arrived, they arrested the 44-year-old Chatham man for trespass by night and an outstanding endorsed warrant.