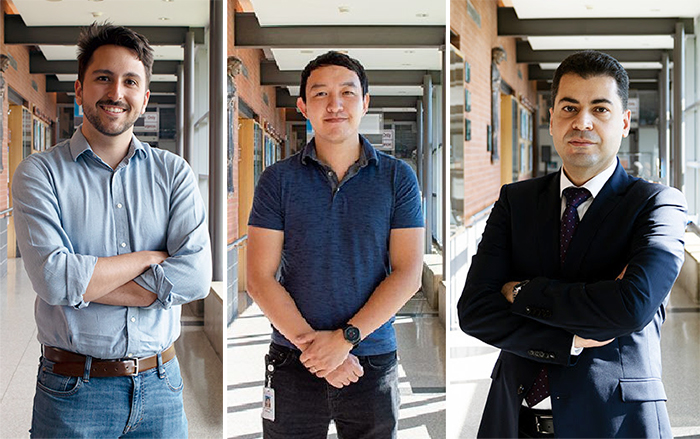 Three new physicians have been added to the Chatham-Kent Health Alliance roster.
The trio, including Dr. Anthony Piazza, Dr. Andrew Su and Dr. Wael Hasan, bring a wide range of skills to the organization.
Piazza, a Windsor native, has joined the Emergency Medicine Department. He completed medical school at Western University before going on to residency training with McMaster University. He then worked in the Halton region in a community medicine practice.
Su, who is joining the CKHA hospitalist program, received his Doctor of Medicine with Western University Schulich School of Medicine at the Windsor Campus. He completed his family medicine residency at Mount Sinai Hospital in 2021, before electing to complete an additional fellowship in hospital medicine at the University of Toronto.
Hasan graduated from the Royal College of Surgeons in Ireland, where he did his residency training in otolaryngology (head and neck surgery.) He carries a Master of Surgery degree from the University of Dublin and the National University of Ireland. After working in Ireland, he moved to Toronto to continue his training as a clinical head and neck surgical Oncology Fellow at the University of Toronto.
All three doctors say they are impressed by the welcoming atmosphere at CKHA, and Chief of Staff Dr. Pervez Faruqi said their skills and knowledge are a great addition to the hospital.
Hasan is currently welcoming referrals to his office located at 103-111 Heritage Rd. in Chatham and can be reached at 519-397-1865.