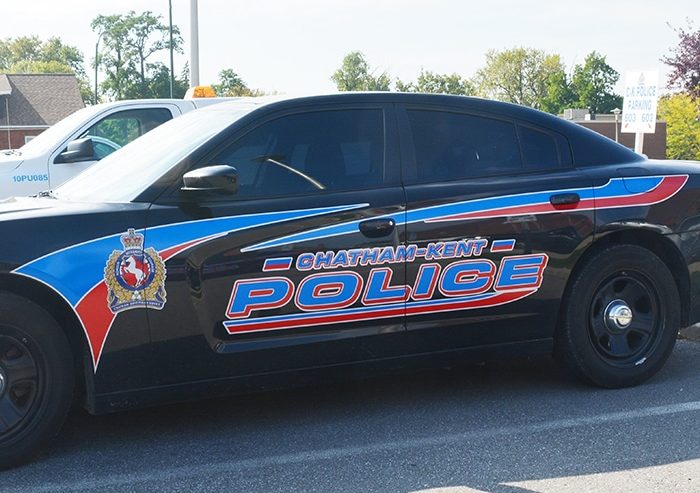 Crash knocks out power to some residences
Monday began with a painful bang for one man.
Chatham-Kent police say a northbound pickup truck left Merlin Road about 5:30 a.m., hit a hydro pole, then a tree and then a car parked in a driveway a short distance away.
Police arrived on the scene and found the driver walking down the roadway.
He was taken to hospital for treatment.
Police continue to investigate, while Hydro One crews are repairing the hydro pole.
Crash leads to impaired charges
Police received a tip Sunday about a single-vehicle crash on Thirteenth Line.
The driver was found with his head down behind the steering wheel.   The man was placed under arrest for impaired operation and transported to Chatham Headquarters where he did not provide a proper breath sample, police say
A Tilbury man faces charges of operation while impaired and fail/refuse to comply with breath demand.