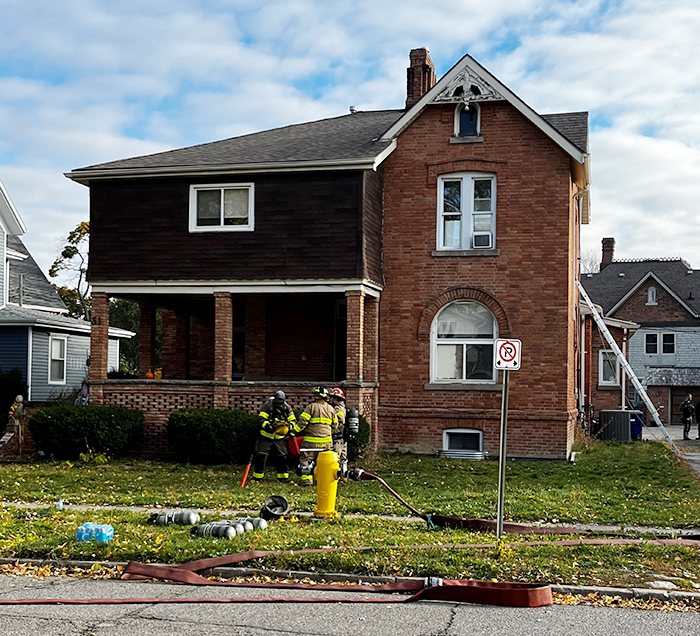 Six people are out of a place to live at the moment due to what fire officials said were candles left burning unattended.
Chatham-Kent firefighters got the call Thursday morning to 31 Dufferin Ave. in Chatham, after receiving a report of smoke coming from the residence.
They found a small fire in one of the bedrooms on the second floor of the three-storey structure. They quickly extinguished the fire, as crews assisted several of the occupants out of the building. Some were treated for smoke inhalation.
One firefighter was taken to hospital as a precaution after suffering a minor injury onsite, and was treated and released.
Damage is estimated at about $100,000.