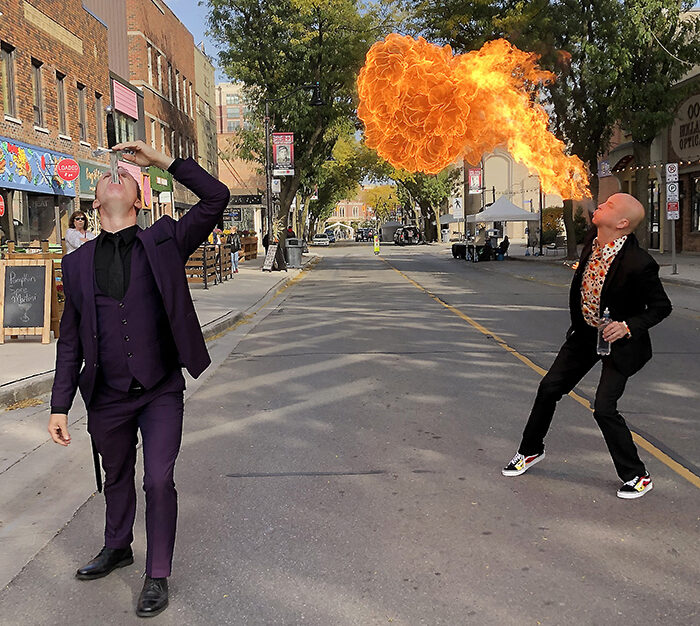 Master buskers Jack Wise of Dublin, Ireland, and David 'Pryromancer' Boelee, who hails from Rotterdam, Netherlands, took a couple of practice runs on King Street prior to Friday evening's Crowfest festivities.
Wise showed off his sword-swallowing skills, while fire breather Boelee shows us how it's done.
The inaugural event featured first-class performers from around the world.