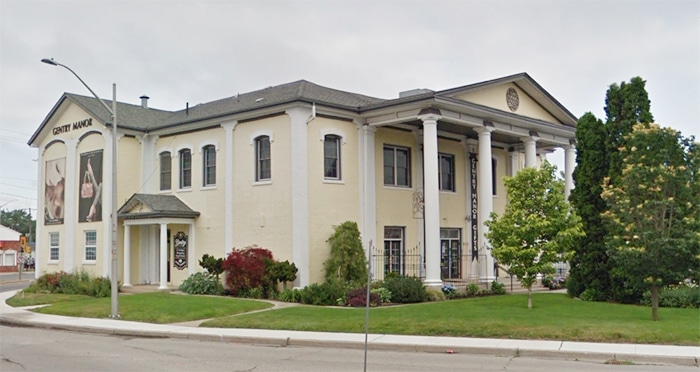 A bid by the owners of Gentry Manor to have the structure's heritage designation removed has been turned down by Chatham-Kent council.
At its Oct. 3 meeting, council approved a recommendation from the municipal planning department asking council to refuse the request.
Central to the city's story, the Gentry Manor building has played a significant role in Chatham's history. The complex at 9 Park St. was first built as a school. Next, it became a sleigh and buggy repair shop and then a social club associated with the Gray-Dort automobile.
After that it became a Masonic Temple for many years before being sold and operated as Gentry Manor, which boasts a salon, clothing shop and restaurant.
The owners had asked for the heritage designation to be removed to facilitate the sale of the property should they decide to put it on the market.