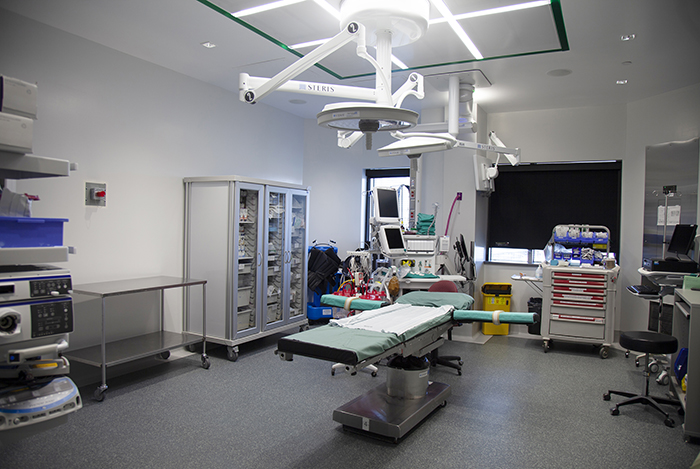 High patient numbers and staffing pressures are cited as the main reasons a number of elective surgeries were cancelled recently at the Chatham-Kent Health Alliance.
On Aug. 12, CKHA officials said numerous surgeries were postponed. The same thing happened Aug. 15.
Caen Suni, vice-president of clinical programs and operations for CKHA, said it's two waves of post-pandemic surging that have led to the issue.
"We've had a few years of delayed care," he said of people opting to wait during the COVID-19 pandemic to obtain necessary health care. And now that the wait is over, people are coming in with more acute issues as a result. Hospitals stays are thereby extended, adding to the lack of available beds.
People are coming to the emergency departments with these ailments. Those who have to be admitted require a longer time in hospital recovering.
"We're not seeing a tidal volume, but it's a lot of patients who are presenting are quite sick."
On top of that, staffing shortages are a reality at the CKHA, as is the case in other hospitals. Suni said the burnout is real.
"Staff have been working extremely hard for years. There is significant burnout. We're seeing that now," he said. "We're exceeding pre-pandemic levels in terms of sick days and vacation."
The combination is adding pressures at various points in the hospital. Wait times are longer in emergency departments, and now surgeries have been postponed.
Unfortunately, Suni doesn't see things changing anytime soon.
"I think we expect it to persist for quite some time," he said. "But it's something we're reviewing daily, hourly, even."
For the elective surgeries, there has simply been no place to put patients to recover.
"It's a bed issue," Suni stated.
While not all procedures were cancelled recently, some were.
"It will ebb and flow. We're trying to preempt this by having conversations with out patients. If we see there is a risk of this happening the next day, we'll call our patients," Suni said.
He added that CKHA personnel know it can be frustrating for patients who prepare to have a procedure only to be told it's on hold.
"We understand people have been waiting for these procedures for a long time," Suni said.
And when a surgery is cancelled, it's not like it is just pushed back a day.
"Typically, the physician will organize a rescheduling of that procedure. Unfortunately, it's not typically the next day, or even the following week," Suni said.
Prior to the recent cancellations, Suni said CKHA's operating rooms had been very busy, "performing at higher than pre-pandemic levels. It's been driving faster than our forecasts. The operating principle is while we can, we get these done."