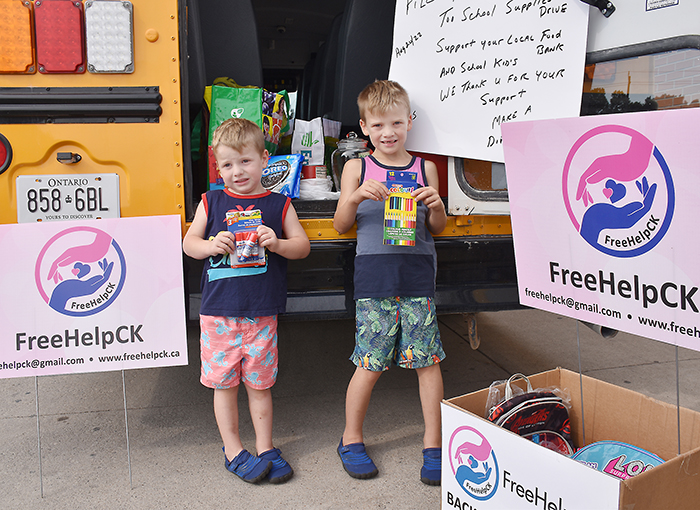 The donations poured in on Aug. 20 as residents lined up to help Fill the Bus around Chatham and Chatham-Kent.
Organizers reported that more than $7,000 in food, cash and gift cards were collected for Outreach for Hunger.
As well, about $550 in snacks and school supplies were donated to help fill the backpacks for FreeHelpCK's back-to-school support effort.
Helping Hands organized the event. It's comprised of groups such as Chatham Goodfellows, FreeHelpCK and other volunteer organizations. It was co-ordinated to have buses and volunteers set up shop in front of five Chatham locations – Sobey's, No Frills, Food Basics, Giant Tiger and the Real Canadian Superstore – from 8 a.m. to 2 p.m. to accept donations of non-perishable food and school supplies.
The effort spilled over Chatham's borders too, as No Frills in Wallaceburg and Tilbury, as well as Tilbury and Dresden Foodlands, hosted buses. Food and supplies donated in these communities are earmarked to be utilized there.
This was the event's third year.
"We think our small group can do big things," Tim Haskell, one of the Helping Hands members and a key organizer, said. "Things are tough out there and many people are hurting from the cost of living rising daily."