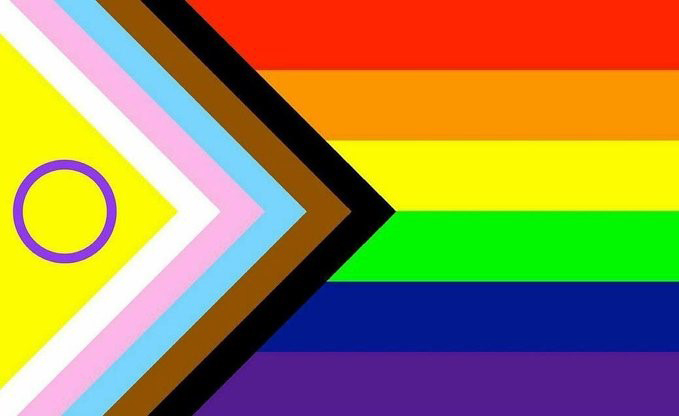 By Pam Wright
Local Journalism Initiative Reporter
After two years on ice, Pride Week is returning to Chatham-Kent with a host of events including the rise of a brand-new all-inclusive flag.
The president of the Chatham-Kent Gay Pride Association is glad the organization can get back to in-person activities, even though the association managed to hold virtual events over the course of the pandemic.
"Now that we finally have permission to gather, we can get back to our regular events," said Marianne Willson. "That includes our annual pride parade."
Pride Week will kick off with a flag raising ceremony at the Chatham Civic Centre Aug. 15, however, Willson said a new "more inclusive" flag is set to fly over the municipality.
"It's the most diverse flag yet," she explained, adding a few additions have been made to the traditional rainbow flag.
The new flag has black and brown lines representing the BIPOC community, those identifying as black, indigenous and people of colour.
The flag also has a blue chevron representing individuals born biologically female, transitioning to becoming men; and a pink chevron representing people born biologically male transitioning to becoming women.
The while chevron represents non-binary folks, and the yellow triangle with a purple circle represents the asexual and intersex community.
"Everybody's included in this flag," Willson said. "The sole purpose is to represent marginalized populations that already exist within our oppressed marginalized communities," she added.
Willson said Chatham-Kent has been doing a great job over the course of the pandemic emphasizing equality, inclusion, diversity and justice with several agencies creating leadership positions to oversee those areas.
However, she said more needs to be done.
"We need to emphasize this in our communities and within our businesses and companies," Willson added.
"We are competing with other places to draw people here and they need to know Chatham-Kent is a welcoming place."
"It's important to have open discussion," she added. "How can we do better with what we've got?"
On Aug. 17, LINCK will be hosting a community barbecue at 495 Grand Ave. W. in Chatham from 11 a.m. to 1 p.m.
From 6 p.m. to midnight, the Chatham-Kent Public Library will present Pride Trivia via Facebook.
The CK Pride annual bonfire will take place Aug. 18 at 21118 Base Line Rd. near Blenheim.
On Aug. 19, a Pride Pub Night will be held at Sons of Kent in Chatham from 8 p.m. to 11 p.m.
On Aug. 20, the CK Pride Parade will take place on King Street in downtown Chatham ending in Tecumseh Park.
The CK Pride Festival will follow there from noon to 5 p.m., complete with vendors, food booths, community booths, DJ Courtney Wells, games, and activities, Kits for Kids put on by Home Depot.
On Aug. 21, a Pride Service will be held at St. Andrew's United Church in Chatham.
Also, the Chatham-Kent Public Library will feature Rainbow Collection selections at the library all week.