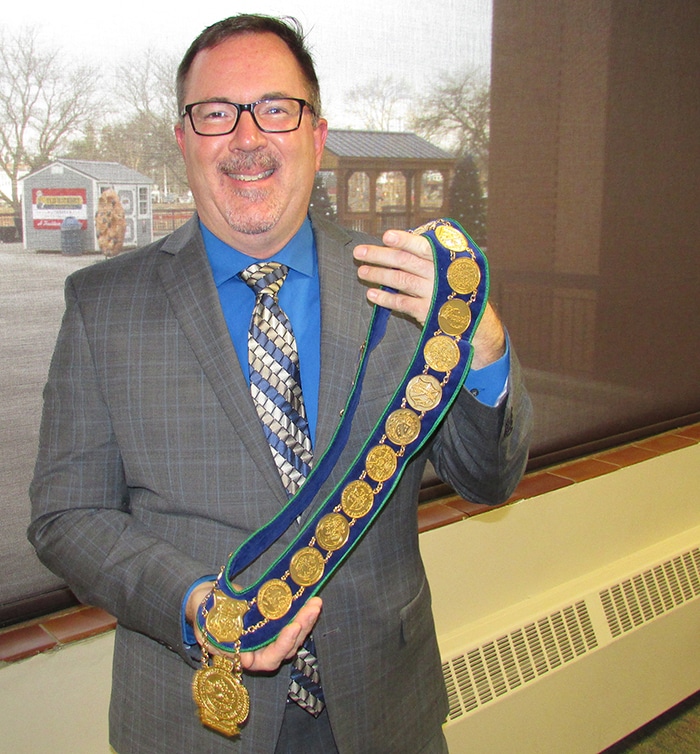 By Bird Bouchard
Local Journalism Initiative Reporter
The Ridgetown Independent
Chatham-Kent's mayor is officially running for office again.
Mayor Darrin Canniff filed his nomination forms earlier this month and will seek his second term as mayor in the fall.
First elected in 2014 as a councillor in Chatham's Ward 6, Canniff was elected as mayor in 2018, capturing 56 per cent of the vote.
Canniff said his reason for seeking re-election is to continue building on what he described as "positive momentum" in Chatham-Kent.
"We want to continue our growth pattern; we're on a very positive trajectory right now," he said. "People have noticed Chatham-Kent, and they want to move here, from a commercial side, manufacturing side and residential side. We need to keep that coming."
Canniff highlighted the number of new subdivisions being built in communities across the region and new businesses coming to C-K as part of the positive moves.
While reiterating he wants to continue on the positive trajectory, Canniff said he wants to keep making it easy for someone to do business in Chatham-Kent.
He said when talking with employers, more than 90 per cent of them said they need employees but cannot find them. Canniff said Chatham-Kent needs the amenities such as the Downtown Chatham Centre to attract people to move to C-K.
"The only solution to that is to have more people here, so they have more people to select for jobs," said Canniff. "We need more people here. Employers need more employees."
Canniff pointed to the potential investment in downtown Chatham that could see a new city hall, cultural centre, museum and library located at the Downtown Chatham Centre site, along with a new entertainment and arena complex and more retail stores.
"That is one of those game-changers that will attract people, as well as keep people in the community," he said.
The mayor also said he wants to see more done in the arts and culture sector.
"We'll need to start spending some money on arts and culture, public art, and create a vibe. I want to see more events in Chatham-Kent, those types of things, where it's a culture and people can be part of the community," said Canniff.
The deadline to submit nomination papers for Chatham-Kent's municipal election is Aug. 19.
Chatham-Kent's 2022 Municipal Election takes place Oct. 24.