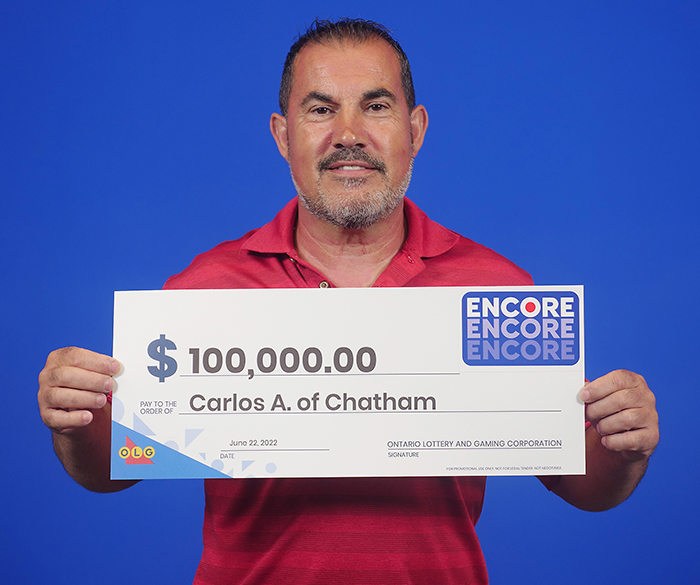 A $1 lottery ticket turned into $100,000 for a local man recently.
Chatham's Carlos Alves matched the last six of seven Encore numbers in exact order in the May 24 Lotto Max draw to win the $100,000.
Alves, a retiree, said he has been playing the lottery for about 30 years.
"I love to play Lotto Max when the jackpot is high," he said in a media release. "I play my own numbers and I always say yes to Encore."
Alves was at the store checking his ticket when he saw the prize amount.
"When I realized I was a big winner, I was silent and in shock," he said. "My wife was so happy for me when I told her. She was thrilled to see me get a big win after playing for all these years."
He plans to talk with a financial advisor to invest for his future.
"I'm going to make the most of this win," he concluded.
The winning ticket was purchased at Queen's Variety & Laundromat on Queen Street in Chatham.