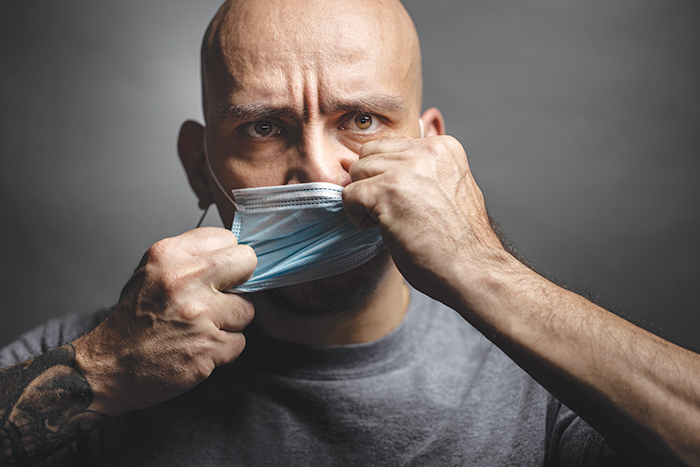 COVID-19's impact in Chatham-Kent is fading.
That according to the latest information from CK Public Health.
Laura Zettler, epidemiologist with CK Public Health, addressed the board of health at its monthly meeting June 15, and said the virus is not gone or forgotten, but public health officials are able to relax and breathe these days.
"We have seen hospitalizations steadily decline over the past month," she said, to the point that as of June 10, no one in the Chatham-Kent Health Alliance had the virus, not even as a secondary ailment.
Zettler said during the time between board meetings in May and June, there were just 175 new cases of COVID reported in Chatham-Kent. And over the past week, there were just 18.
A month ago, the daily average, let alone weekly, was 21.
In terms of testing, only about three per cent of those who go to the assessment centre to be tested for COVID-19 turn out to be positive. That's less than half the rate of the provincial average, which is fewer than seven per cent.
There are just two outbreaks in the municipality, none in the past week. One is in a group home and the other a congregate living setting, Zettler said.
"Last month, there were 12 active outbreaks," she said. "We are on the tail end of it in Chatham-Kent."
With the lower numbers of active cases and outbreaks, vaccinations have dropped off, Zettler said.
"Vaccination numbers are not changing as drastically as we were seeing," she said. "Chatham-Kent is still at the low end of coverage, but in the ballpark with several other health units in the province."
Rates among our seniors remain solid, but it's the under-30 crowd that drags our vaccination numbers down, she said.
"Age groups under 30 is where we really start to see that large gap between us and the province," Zettler said.
To date, more than 227,000 doses of COVID-19 vaccines have been administered in C-K, and 84 per cent of people aged five-plus have received at least one dose. That number slips to 81 per cent in terms of two doses and just 50 per cent for three.
Zettler said plans are underway for a fall booster rollout.