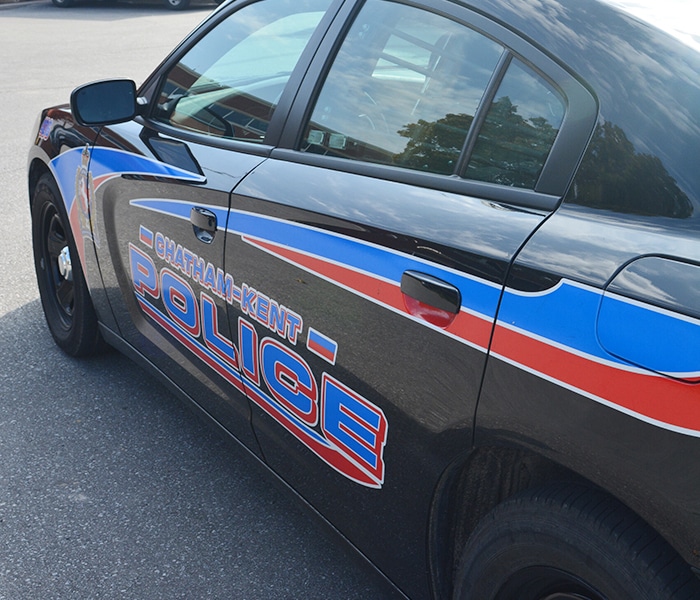 Truck stolen, recovered, and man arrested
Chatham-Kent police got word Sunday that someone stole a 2011 Red Ford F-150 from a Chatham address.
This morning, shortly after 3 a.m., police located the vehicle at an address of St. Clair Street. The occupant of the vehicle was arrested on scene for theft of motor vehicle and possession of property obtained by crime over $5,000.
The accused, a 21-year-old Chatham man, was transported to the Chatham-Kent Police Service headquarters.
Truck stolen in Chatham
On Monday evening, Chatham-Kent police learned someone stole a pickup truck in Chatham.
The vehicle was parked in the parking lot at the address of 791 St. Clair Street in Chatham. The owner of the vehicle was alerted that a male with black hair, wearing a black hat, and a black hoody was in the driver's seat of his vehicle, prompting him to contact police.
The vehicle was then driven off the property by that male and was last seen on Pioneer Road heading eastbound.
The vehicle is described as 2006 GMC Sierra with the license plate 4269XV.
This investigation remains under investigation, and police are requesting that anyone with information contacts Const. Ken Muir at Kenmu@chatham-kent.ca. Anonymous callers may call crime stoppers at 1-800-222-TIPS (8477) and may be eligible for a cash reward.
B&E in Wheatley
On Monday, about 12:30 p.m., Chatham-Kent police were called to a break and enter complaint at an address in Wheatley.
The owner of the property saw a male and female enter his shed on the property, police say.
The two individuals removed multiple items valued at an estimated $2,000, but had left prior to police arrival.
Anyone with information is asked to contact Const. Ken Koke at KennethK@chatham-Kent.ca.