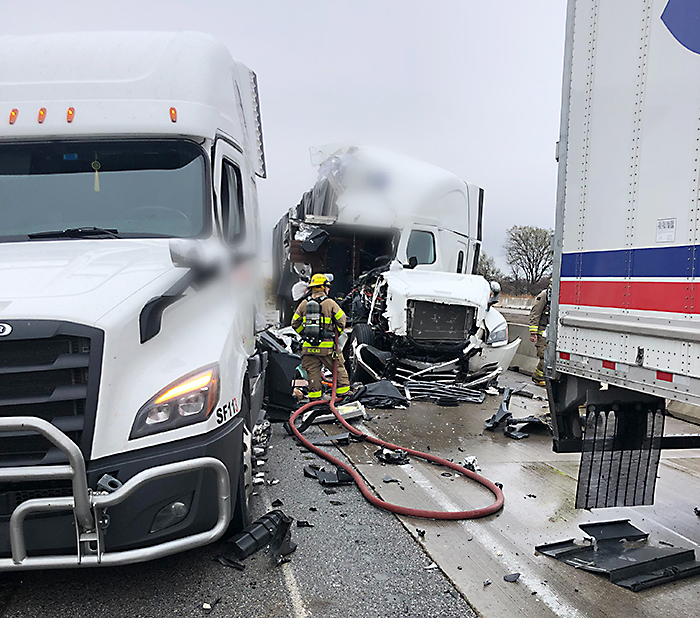 Curious what caused a section of Highway 401 to be shut down for about four hours yesterday?
Just ask at young man from London.
Chatham-Kent OPP say a 22-year-old London man faces careless driving charges after four commercial vehicles collided in a construction zone near the Tilbury OnRoute Monday.
One person was taken to hospital with minor injuries.
But the crash closed the highway for much of the afternoon yesterday as officers investigated and the vehicles were towed from the scene.