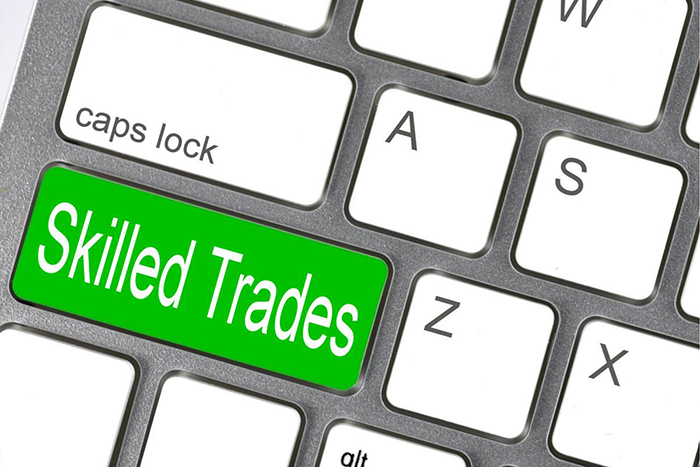 What is wrong with getting a little dirt under one's fingernails, especially when the hourly wage tops $30 an hour?
That's a question parents should ask themselves as they prepare their kids for life after high school.
We are about to be in a serious skilled trades deficit here in Ontario, including Chatham-Kent. In fact, we're already sliding into that hole. In the past six months, according to Monte McNaughton, Minister of Labour, Training and Skills Development and MPP for Lambton-Kent-Middlesex, there were more than 2,000 job postings in our neck of Ontario in the skilled trades sector.
He added that one in every five jobs in the province will be in that sector in three years' time.
What's worse, one in every three people working in skilled trades in Ontario is at least age 55 – they're planning on retiring soon.
Yet parents still push their children en masse in the direction of university.
The reality is moms and dads typically don't raise their kids and prepare them to face the world in present day. It's more of a Back to the Future vibe as we raise our offspring to deal with life as we knew it when we were their age.
Many parents of teens today grew up with their own parents encouraging them to go off to university, with the idea they'd have better career options than the previous generation.
As a result, we parents are often vastly behind the times. William Laurie, trades and youth mentor with the Prosperity Round Table and a key cog in the Ambition Trailer project, is right. Skilled trades cannot be overlooked. There needs to be balance for our kids going through high school and choosing post-secondary education and careers.
"University is important. College is important. Skilled trades are important," Laurie said.
Laurie spoke those words recently at the launch of a project that will see 75 young people in Chatham-Kent receive three-weeks' paid training in construction trades.
It's a great concept: prepare our kids for the good-paying and in-demand jobs of today and tomorrow.
The demand is there; it's up to parents to encourage their teens to take advantage of the opportunities available.