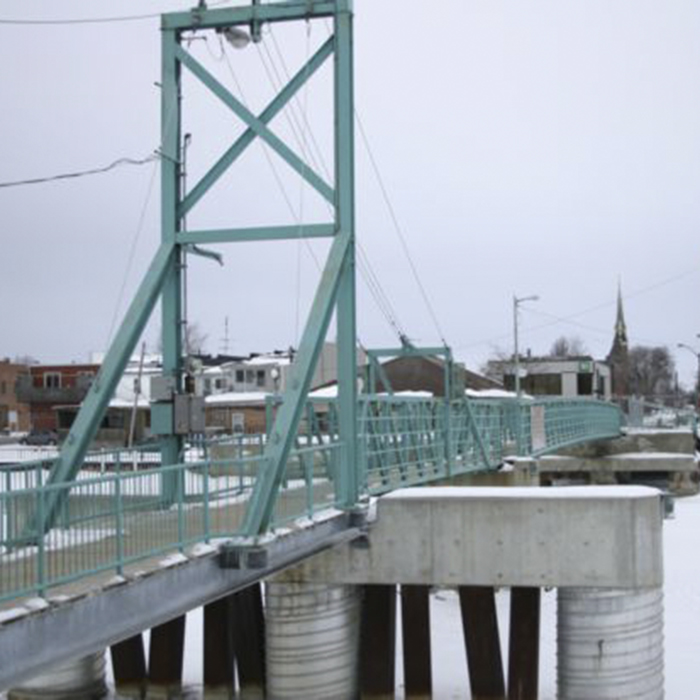 Public safety issues surrounding Wallaceburg's L.O. Stonehouse Memorial Bridge will see the pedestrian walkway closed for another year.
In order to address the concerns that led to the bridge's closure last fall, Chatham-Kent's engineering department is recommending a $1.6-million refurbishment.
The proposal was set to come before Chatham-Kent council for approval March 28.
If given the go-ahead, the municipality will contract Dillon Consulting to undertake a complete assessment of the bridge. Construction will follow, with completion slated for 2023.
According to engineering records, the original bridge was built in 1910 to span the Sydenham River. The crossing was converted to a pedestrian walkway bridge in 1983, providing a connecting link between the north and south sides of the town.