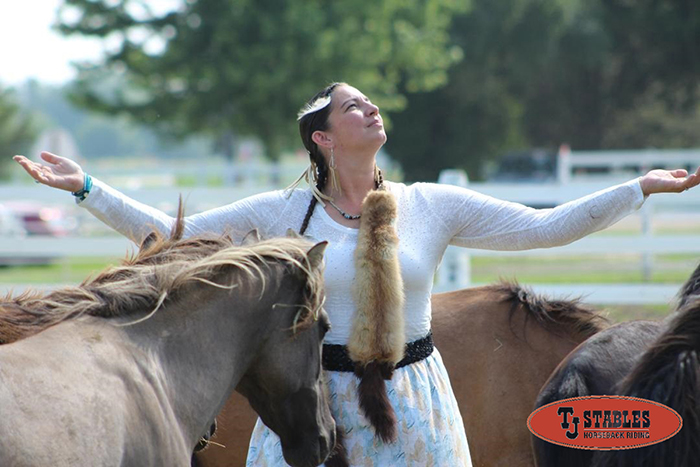 The hits just keep on coming for Chatham's TJ Stables.
Now becoming a popular destination, the Gregory Drive institution has garnered yet another prestigious award for its unique Awaken Your Spirit Ojibwe Horse Encounter.
As part of the Southwestern Ontario Tourism Corporation (SWOTC), TJ Stables won the Innovative Experience of the Year for 2021.
Launched last June, the experience allows for a unique opportunity to learn about First Nations and Metis cultures while being among the historic Ojibwe Spirit horses.
In a media statement, co-owner Terry Jenkins said the award was an honour.
"These little ponies have so much to share and we are humbled to be part of something so unique," Jenkins added, along with her thanks to participating tourism agencies.
Chatham-Kent tourism development supervisor Shannon Paiva, said the agency is proud of Jenkins and her entire team.
"They are truly deserving of this prestigious honour," Paiva said.
Last October, T.J. Stables was also awarded the Indigenous Tourism Award for Innovation at the Tourism Association of Ontario Summit for the Awaken Your Spirit encounter.
The local riding stable also showcased its variety, opening up to showcase its maple syrup production, with donations going to the Acceptional Riders program.