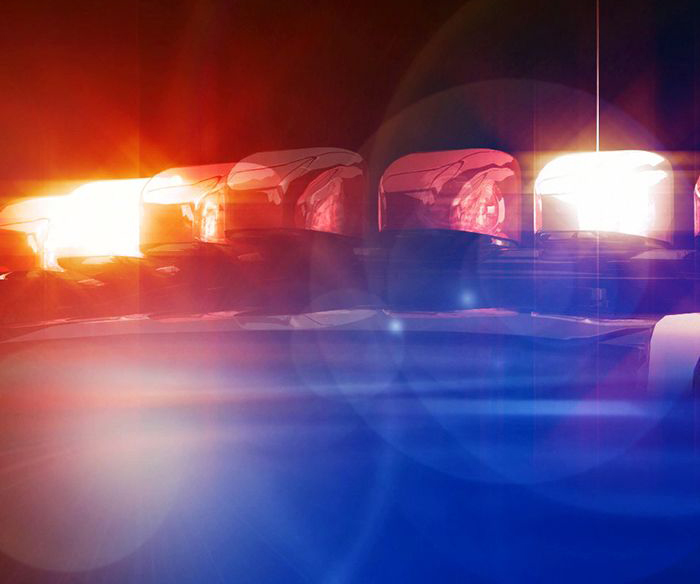 Police chase ends in arrest
Shortly after 2 a.m. this morning, a Chatham-Kent police officer on general patrol observed a suspicious vehicle in Blenheim.
The officer observed the driver fail to stop for several stop signs in Blenheim and cut through an apartment building parking lot.
As the driver left Blenheim on Communication Road, the officer followed the speeding vehicle, which turned onto Drury Line.
The officer then attempted to pull over the vehicle, but however the driver accelerated away.
For public safety reasons, the pursuit was terminated on Huffman Road.
As the driver realized that Huffman Road was a dead end, he turned around and drove back towards the officer, where the officer successfully deployed a spike belt to deflate the tires.
The officer followed the vehicle and again attempted to pull the vehicle over, but police say the driver again continued on.
This resulted in a second officer arriving to assist, and at this time the fleeing driver, police say, hit a police cruiser and ultimately fled on foot through a field on Mink Line.
Escape was fleeting, however, as following a short foot chase and struggle, the driver was taken into custody.
A 25-year-old Blenheim man has been charged with flight from police, dangerous operation of a motor vehicle, resist arrest, driving while under suspension, operating a motor vehicle with no insurance, and two counts of failing to comply with his release conditions.
The man was also arrested on an outstanding warrant. He has been held in custody pending a bail hearing.
Domestic violence charges
On Tuesday night, Chatham-Kent police received information regarding incidents of domestic violence in Chatham, between a local woman and Sarnia man.
Through investigation, police learned that during their relationship, the man assaulted the woman, threatened the woman and her children and sent her several unwanted text messages when she no longer wanted a relationship with him.
Last night, a 38-year-old Sarnia man was arrested and charged with assault, assault causing bodily harm, criminal harassment, failing to comply and three counts of uttering threats.
Time to renew
Chatham-Kent Police remind everyone that Ontario has reinstated renewal deadlines for driver's licences, license plate stickers, Ontario photo cards and health cards.
If you have not renewed since March 1, 2020, you must renew your documents by Feb. 22.
For more information, see https://www.ontario.ca/page/renewal-requirements-driver-vehicle-carrier-products-other-documents-extended-covid-19