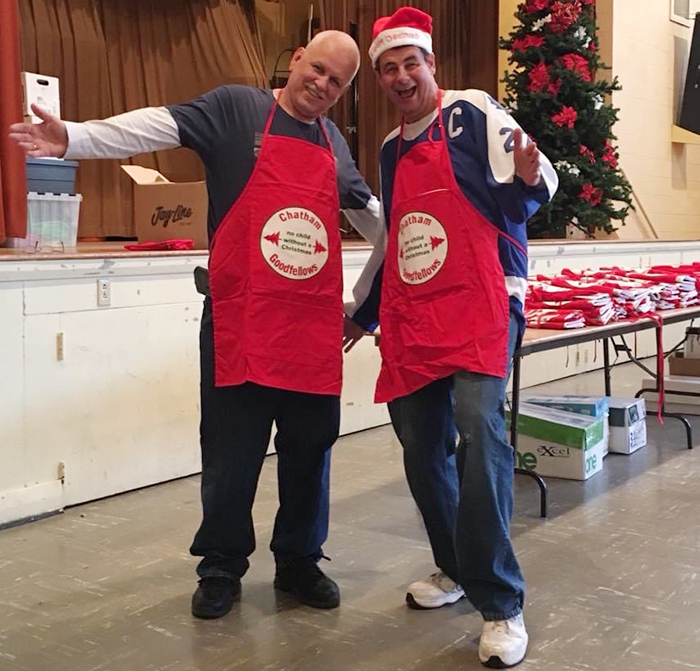 Editor: The Chatham Goodfellows board would like to thank all of our volunteers for all their hard work throughout this year's campaign.
Thanks for all the donations from all the service clubs businesses and citizens of Chatham-Kent.
This helped us with making this year's campaign a huge success.
Because of every one of you, we have successfully reached our goal of helping make sure that there is.
No Child Without a Christmas. As of Jan. 5 we have collected $203,000 this year.
It was a true pleasure being the president of the Chatham Goodfellows for the last five years.
We definitely had a lot to deal with over the last five years but two years of COVID-19 was a huge test.
We worked through it and we hope that our organization became stronger.
This year is was our 67th campaign.
As I finished my final year as president, I hope that we continue to take care of those in need.
It's a very important job as the cost of living continues to go up.
Families will need our help, and we as an organization will continue to help them.
I will be leaving this position in the very capable hands of our new executive: Craig Williston, our incoming president; Kevin Shaw, our vice-president; and Kathy O'Neil, our secretary treasurer.
On the board of directors for 2022 are Judy Bagley, Greg Cranston, Kristen Crow, Calvin Denure, Linda Haskell, Tim Haskell, Cal McCabe, Bonnie Regnier, Jessica Osbourne, Fred Osmon, Rocky Schram, Barb Smith, Mary Ann Wieringa, and Scott Williston.
Don't worry, I will I'm not leaving. I will be just taking that hat off and returning to the toys and media jobs and any other stuff that needs done.
On behalf of my family and myself, thanks for making the last five years a true pleasure and honour.
For always helping our organization fulfill our motto.
Tim Haskell Past President
Chatham Goodfellows