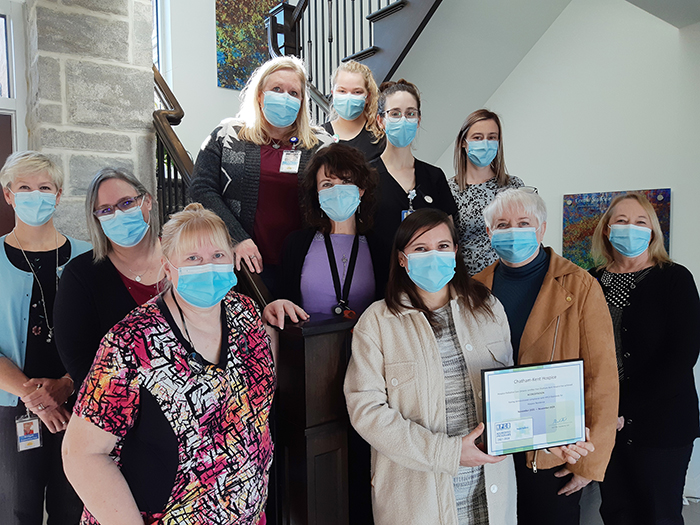 Hospice Palliative Care Ontario (HPCO) has approved Chatham-Kent Hospice for a Hospice Residence 2021-2024.
HPCO Accreditation signifies to health professionals, the public, and funders that an organization, institution or program complies with industry standards and serves as an indicator of commitment to continuous learning and improvement.
"Working through the accreditation process allowed us to take a look at our current practices, refine what was working and look for areas of improvement. This peer-review recognizes the work of our whole team to ensure the care we provide is of the highest quality, setting new standards in hospice, palliative care," shared Jessica Smith, Chatham-Kent Hospice executive director, in a media release.
Margaret Anderson, chair of the Chatham-Kent Hospice board of directors added, "While our hospice is still relatively new, it was important to us that as we continue to look to the future, the groundwork was set to ensure superior care for our residents and their families. Thank you to everyone at Hospice – the clinical and administrative staff, the volunteers and past hospice families who shared their experience – for working together towards this achievement."
According to HPCO's website, Chatham-Kent Hospice is one of only eight hospices in the province currently accredited as a Hospice Residence through the HPCO Accreditation program.