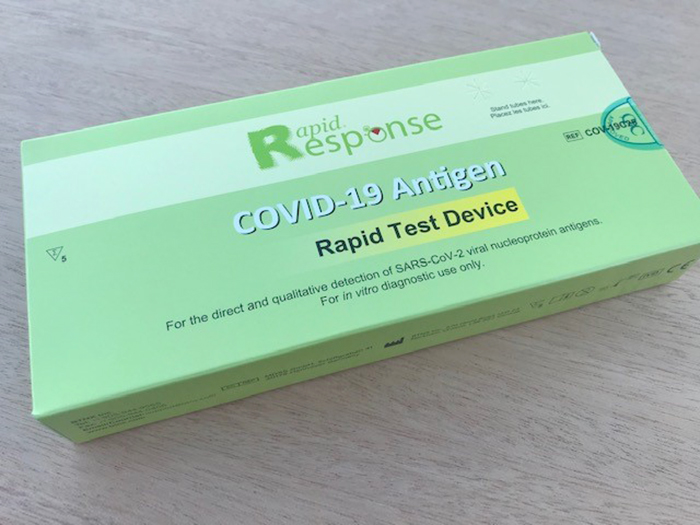 School boards sending COVID test kits home
By Pam Wright
Local Journalism Initiative Reporter
All pupils from Kindergarten to Grade 12 will be taking COVID-19 rapid-antigen test kits home for the holidays.
The kits, to be distributed Dec. 16 by the public and Catholic school board, are being added to the toolbox to fight the spread of COVID-19.
The object is to screen youngsters for the virus to prevent them from bringing the infection to school.
Lambton-Kent District School Board's director of education, John Howitt, said the kits for in-person learners include five rapid-antigen tests that can be used over the holidays.
Howitt stressed use of the kits is voluntary, adding video instruction on how to use the kits will be posted on the board's website.
Catholic board education director Scott Johnson said St. Clair District will be following a similar timetable.
He also wanted to clarify the testing is voluntary, adding children do not have to use them in order to return to school in January.
"You are not required to comply," he said.
A large number of outbreaks in Ontario are occurring at elementary schools, and Chatham-Kent is no different.
The province is handing out 11 million kits with instructions to use them every three to four days over the break.
Video instruction on how to use the kits will be available to parents and guardians via the website.