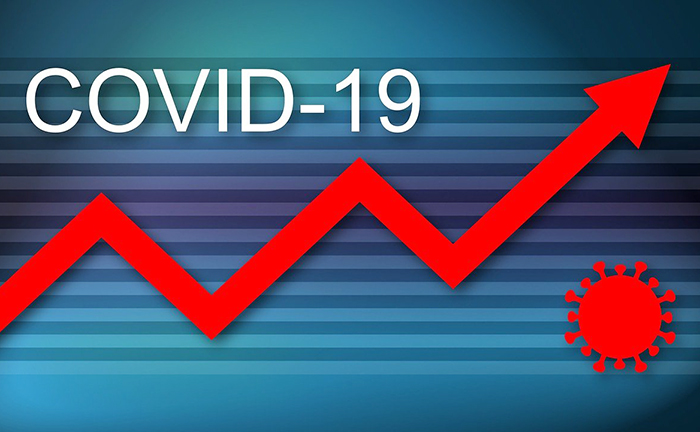 The COVID-19 numbers in Chatham-Kent and across the province don't look promising today.
Here in C-K, we are up to 109 active cases of the virus, with 15 new cases reported in the past 24 hours, against six resolved. Our active numbers have more than doubled in just over a week.
As well, three more areas of outbreaks are listed in the past day, bringing that number to eight.
And across Ontario, for the first time since May, we saw more than 1,000 new COVID-19 cases in a 24-hour period, with 1,031 cases reported Friday morning.
Two schools – St. Anne in Blenheim and Winston Churchill in Chatham – are areas of new outbreak, along with a local manufacturing facility.
They join Dresden Area Central and Tilbury's École élémentaire catholique Saint-Francis schools, as well as two places of worship and another manufacturing facility as areas of outbreak in the municipality.
Six people are in local hospital with the virus.
Of the 1,031 new cases reported in Ontario this morning, provincial figures date indicated 504 were unvaccinated, 442 were fully vaccinated, while 27 were partially vaccinated and 58 had an unknown vaccination status.
In terms of vaccinations, 77 per cent of the population aged five and up is double vaccinated in Chatham-Kent. At 12-plus, that figure is 83 per cent, and at 18-plus that is up to 84 per cent.