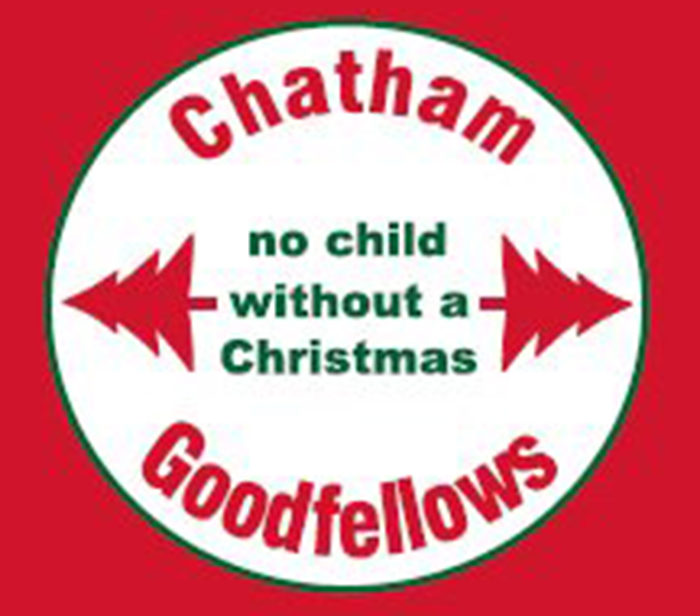 That's the Chatham Goodfellows this year, as the volunteer-based organization is back on its own helping people in the Chatham and Merlin areas this coming Christmas.
Last year, the group joined forces with The Gift to help collect toys and non-perishable items for folks across the municipality.
Goodfellows president Tim Haskell said while last year worked, and was needed by the community, it was time for the Goodfellows to get back to doing what they do best, helping others, and they need to raise money to do that.
"We need our money. This is more about making the funds we need to purchase items we can't pick up," Haskell said.
He said the Goodfellows spend about $200,000 a year on their program.
They supply Christmas dinner and a week's worth of food to more than 1,700 area families, as well as provide gifts for the children in those families.
The Gift, which returns Nov. 20, was a massive door-to-door pickup effort across the municipality, with toys and non-perishable items as the target donations.
Haskell was proud to be part of The Gift last year, but added the Goodfellows needed to return to form.
"It (The Gift) was needed last year. We needed to do something to generate the overall support," Haskell said. "But it's important that we get back to our fundraising and doing what we do best. We've been doing it for 67 years."
The Goodfellows help families in Chatham and the Merlin area. Haskell said nothing is wasted.
"We make sure we give our extra food to the food banks and different church groups running programs out there. It's just something we do," he said.
Haskell said toy packing will take place Dec. 8 and 9 in the former Sears building in downtown Chatham.
The Goodfellows office is now open. They are taking names for new applicants and are always looking for volunteer support. To contact them, call 519-354-1146.
Existing clients can apply online through the Goodfellows' website at chathamgoodfellows.ca, or e-mail info@chathamgoodfellows.ca.
Donations can be conducted via e-transfer to donate@chathamgoodfellows.ca.
Comments
comments