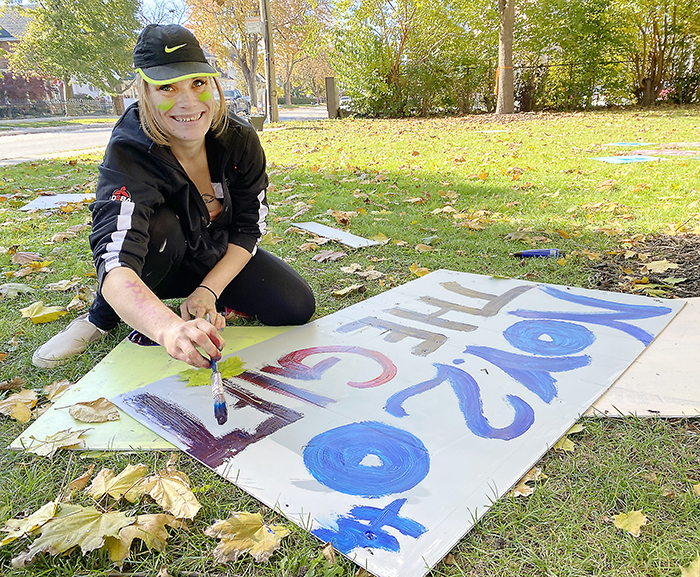 Jessica Rochon, a.k.a. Red Angel, was busy with her paintbrush Monday as part of a group of volunteers enjoying the Chatham sunshine creating signs for "The Gift" which is returning to Chatham-Kent Nov. 20.
The volunteer campaign asks residents to put one item on their front step to be picked up by volunteers and distributed to needy residents in time for Christmas.
Toys, non-perishable food, gift cards and other items needed by those who are less fortunate are welcome.