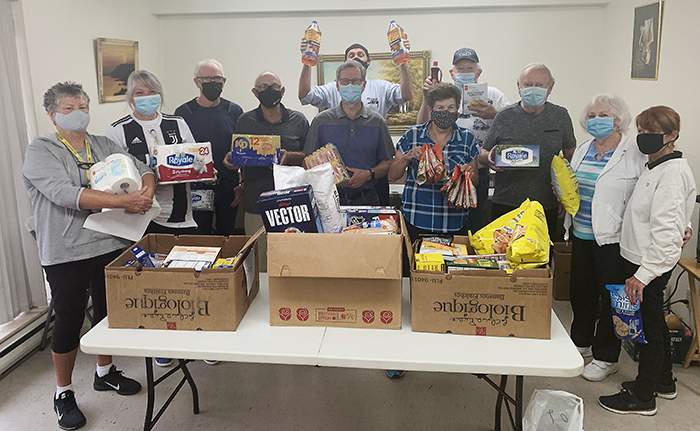 Jane and Joe Rivers, you just might be onto something.
The residents of Thames Towers apartments in Chatham are the brains behind a friendly challenge that saw residents in the two apartment buildings donate 3,150 pounds of non-perishable items and nearly $5,500 in cash to help stock the shelves at the Salvation Army and Outreach for Hunger.
Sharon and Mauro Pippo manage the east building, while Ruth VanHumbeck handles the west building for the Thames Towers. They said the Saturday competition was friendly and embraced by residents.
Volunteers went floor-to-floor with carts, filling up and heading down to the activity room in each building where donations were sorted. It was a busy morning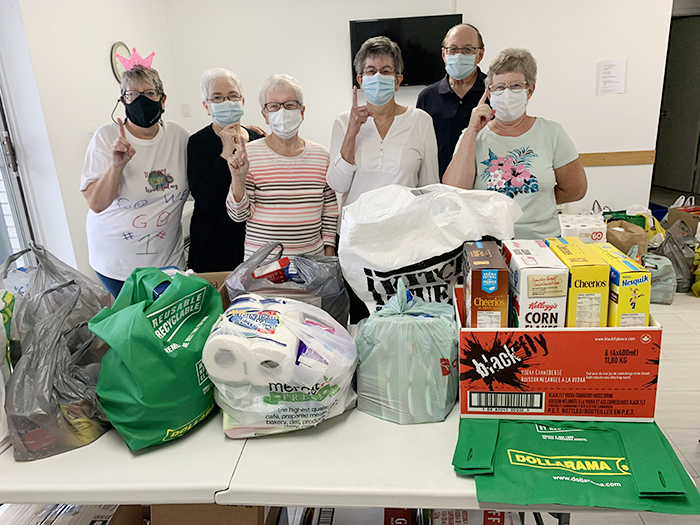 Jane Rivers, shifting back and forth between buildings as the goods kept arriving at the drop-off points, spoke to The Chatham Voice. She said the idea morphed out of what she and her husband helped organize a year earlier.
"When COVID started, we lived over in Prestancia. There were a lot of people out of work then and the food banks were crying for items. We did a great amount of the Prestancia subdivision over about six nights," she said. "We had great response."
That excellent support continued on Saturday at the Rivers' new home.
"We've had great response," Rivers said. "When we moved here, we really wanted to get something happening. We suggested the food drive. It gets people out and gets them socializing."
While there were unofficial judges from each building making sure there were no shenanigans taking place during weigh ins, Rivers said it was all in good fun.
"The winners are going to be the food banks," she said.
The contest was declared a tie when building owners Carlo and Rosa Corsini opted to donate what was needed to the trailing building to even the donations across both buildings.
Mauro Pippo said the support was so overwhelming, he thinks the buildings could do it every six months.
Rivers, however, thinks it could be expanded. She threw down a gauntlet of sorts.
"I challenge any other apartment building in Chatham to do this," she said Saturday.