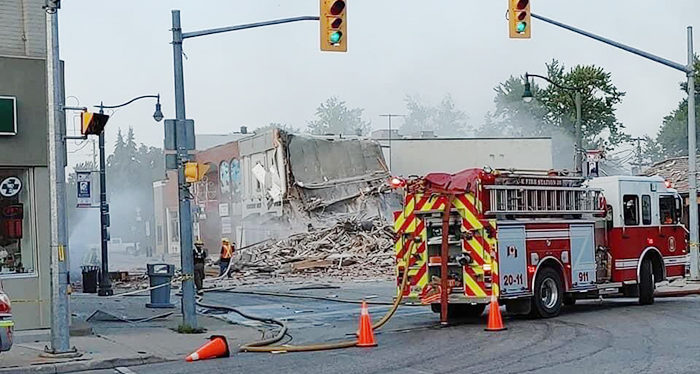 An agreement has been signed between Chatham-Kent and the province to move forward in finding the source of the recent gas explosion that rocked downtown Wheatley.
The Ministry of Northern Development, Mines, Natural Resources and Forestry is taking the lead in finding the source of hydrogen sulphide that has stubbornly evaded detection.
Don Shropshire, CAO for Chatham-Kent, said the province is committed to identifying the source and will recommend ways to prevent future gas leaks.
It takes the investigation to the next level, Shropshire said in a press release.
He said municipal employees have been preparing the site for the next step while focusing on public safety.
"The safety of our residents remains key for our first responders and the province will be taking the lead on its portion of the work," Shropshire explained.
Mayor Darrin Canniff said he's pleased with the agreement. He is encouraging provincial officials to expedite the investigation, and to determine what can be done to assist affected businesses and residents financially.
Municipal outreach services for Wheatley residents have now relocated to the Wheatley Village Resource Centre and Food Bank at 108 Talbot Trail E. Case managers will be on site to assist evacuees with housing, food and other support services.
This will be open from 10 a.m. to 2 p.m. this week.
Evacuees may also call 519-351-8573 Monday to Friday and ask to speak with case manager for assistance.
For emergency housing needs outside of office hours, call 519-354-6628.
For general information, call 519-360-1998 or subscribe to e-mail updates at ck311@chatham-kent.ca.
The Wheatley Recovery Group is also available to lend support and has launched the Wheatley BIA Disaster Relief Fund. Applications can be accessed on the municipality's website.