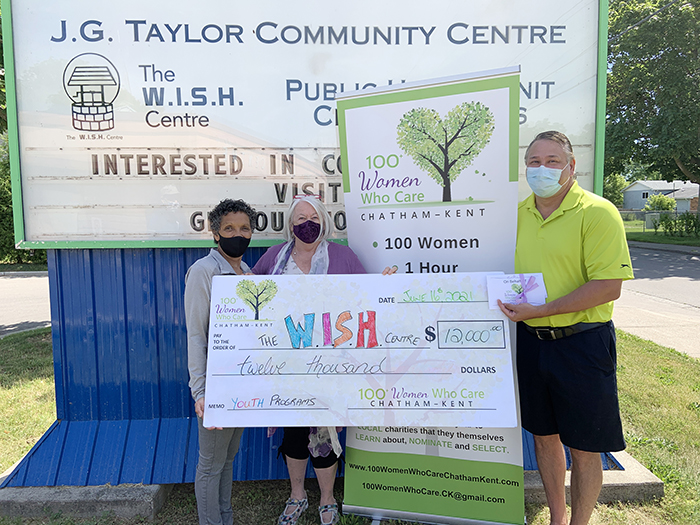 100 Women Who Care Chatham-Kent most recently selected the W.I.S.H. Centre to receive a collective donation of $12,000 for their youth programs.
Jamie Ireland, Program Manager of The W.I.S.H. Centre said the funds were appreciated.
"We are extremely grateful for the 100+ Women Who Care for their generous donation. This will allow us to restart programs providing children with the social and physical activities safely during COVID, a beginning to restarting all youth programs within our community centre."
Colleen Warrener, the 100 Women Who Care member who put forward The W.I.S.H. Centre as a nominee for the online May meeting, said she was happy the centre was chose.
"So grateful to all the members who voted for the programs at the W.I.S.H. Centre. These programs are so important and cover a broad spectrum of children in the community."
Comments
comments