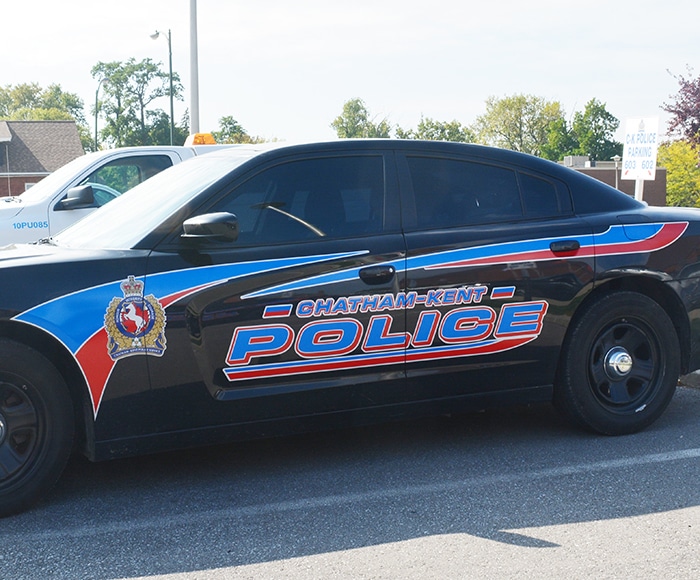 Careless driving
Shortly after 5 a.m. this morning, Chatham-Kent police responded to a single motor vehicle collision on Merlin Road near Coutts Line.
Through investigation, police suspected the man was driving while under the influence of alcohol. A roadside breath test was administered and the man registered a reading over 0.05.
A 54-year-old Sarnia man was issued a three-day license suspension and charged with careless driving.
Total damage was estimated at $5,000. His vehicle was towed from the scene.
Eyeliner theft 
Yesterday afternoon, police responded to a shoplifting complaint at Shoppers Drug Mart on Queen Street in Chatham.
Through investigation, police learned that the woman had concealed 15 eyeliner pencils on her person.
Total value of the theft was estimated at $200.
A 27-year-old woman, of no fixed address, was arrested and charged with theft and possession of stolen property. She was also arrested on several outstanding warrants. She has been held in custody pending a bail hearing.
Comments
comments