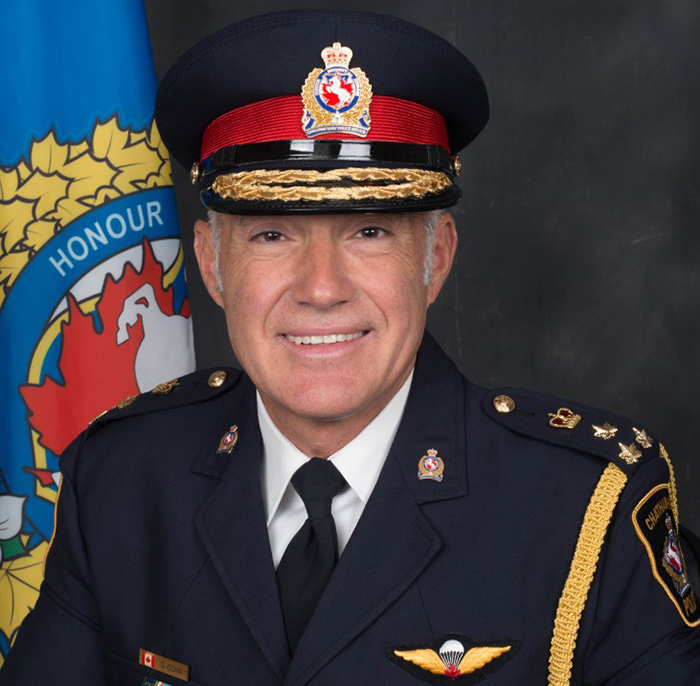 Chatham-Kent's top cop is now the head of all police chiefs in the province.
The Ontario Association of Chiefs of Police (OACP) recently announced that Gary Conn, Chief of the Chatham-Kent Police Service, will serve as the association's president for 2021-2022. Conn was sworn in during OACP's Annual General Meeting recently. He succeeds Antje McNeely of Kingston Police.
"It's a great honour for me to be able to serve as president. I am following in the footsteps of dedicated police leaders like Chief McNeely, who felt called to serve our police organizations, police professionals and the people of Ontario," Conn said in a media release.
In 1995, Conn, a London native, joined the London Police Service, and in 1998, he joined the newly amalgamated Chatham-Kent Police Service.
Conn holds a Master's Degree in Public Administration and is currently a Doctoral student in the Faculty of Education at the University of Western Ontario. He is a graduate of the University of Toronto's Rotman School of Business, where he completed the Police Leadership Program. He is also a graduate from the FBI National Academy, where he further obtained a Graduate Diploma from the University of Virginia in Criminal Justice Education.
Pat Weaver, chair of the C-K Police Services Board, said the position is well earned.
"I wish to congratulate Chief Conn on this honour. With multiple changes to policing in Ontario being contemplated and implemented by the province, our community will be well served by the chief in his new position," he said.