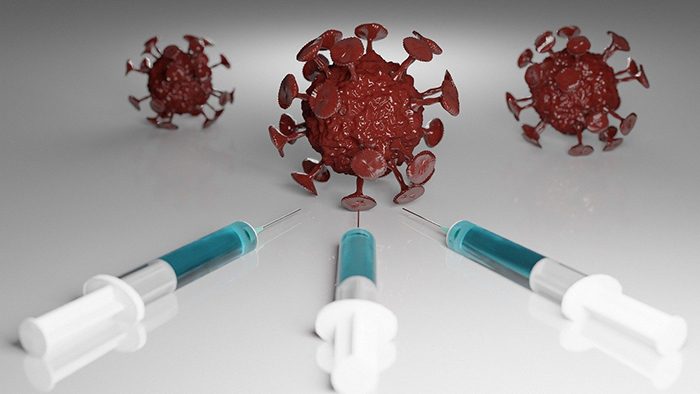 Hot spots sucked up extra vaccines: Colby
With the number of active COVID-19 cases in single digits locally, and down significantly across the province and the nation, Chatham-Kent's top doc said the battle isn't over yet.
In fact, there is a new foe, as well as a light at the end of the proverbial pandemic tunnel.
One third of new cases in Ontario reported recently were the new Delta variant, and Dr. David Colby, medical officer of health for Chatham-Kent, said it is a stubborn one.
It has shown some resilience to a single vaccine dose.
"It is the first variant that seems to be relatively vaccine resistant. We need two doses to reliably prevent infection, although one dose is quite good as preventing significant infection," he said. "One dose does still help prevent hospitalization and death."
In Chatham-Kent, as of June 16, 69 per cent of adults have received at least one dose of the vaccine. That's below the provincial average, Colby said.
"The province is considerably ahead of us at about 75 per cent," he said. "The reason is because the vaccine was diverted to hot spots in Peel (Region), Toronto and Ottawa to cool those hot spots down. I'm glad we're not in a hot spot, but that's why we are lagging behind the province."
He added provincial officials have told him future vaccination allocations will help rectify that.
The second jab, or "the booster" that maximizes the vaccine's efficacy, has been put into the arms of about 16 per cent of those eligible in Chatham-Kent. Colby said with the Delta variant present and with vaccine supplies ramping up, he sees the pace of second doses increasing in short order.
But it's also a bit of a balancing act. Colby said global data on vaccinations indicates the "sweet spot" for maximum booster effectiveness is about 12 weeks after the first dose.
"We are looking at sacrificing a little of the efficacy in order to get people fully vaccinated faster to get them better protected against the Delta variant," he said.
The second dose of the vaccine is also the key to reopening the province. Once we collectively top 20 per cent, the province can shift into Step Two in its reopening plan.
Colby anticipates that will take place in early July.
He also believes anyone in Chatham-Kent who wants to be vaccinated should be able to have at least a first dose by the end of June, and expects the province to open up opportunities for more people to receive a second dose sooner, rather than later.
"My optimism that we can essentially get this licked by the end of the summer has never been stronger," he said. "We have not achieved herd immunity yet, but it's getting harder and harder for the virus to spread. Hopefully the infection will die out."
In the meantime, it's still around in Chatham-Kent. Active COVID-19 cases rose by one today, to seven in the municipality.
Two more cases were reported to CK Public Health in the past 24 hours, against one case deemed resolved.
But Colby said a great deal of progress has been made since mid-May.
"A month ago, if you told me I was going to be reporting single digit active cases in June, I would have been so happy," he said.