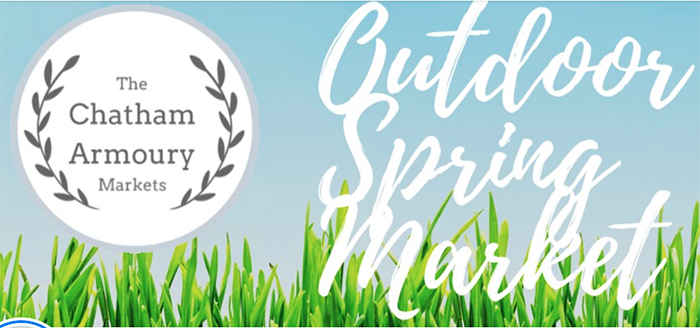 A Saturday outdoor market is going ahead as planned, despite warnings from municipal officials against such a move.
Lisa Lester of Four Diamond Events, organizer of The Armoury Markets, said via a social media video that the event, slated to take place from 9 a.m. to 4 p.m., is still a go.
"I have spoken with Public Health and COVID enforcement, and they did warn me that I could face fines and charges if I went ahead with the vendor list that was on our website at the time," she said, adding she altered the list after speaking with the vendors.
"Half of them wanted to move to a future market (date) and half of them wanted to do the market this weekend. I am really an advocate for them," Lester said.
Municipal CAO Don Shropshire, in a regular media briefing on Thursday said the municipality has urged Lester to not run the event.
As well, other business owners have commented to the media and councillors that the event should not be allowed under current provincial guidelines while they are forced to remain closed except for curbside pickup, being deemed non-essential.
Lester stressed the event is not about protesting COVID restrictions.
"At no time did I ever intend for this to be a protest. We're going to have a safe event," she said. "This weekend is all about supporting our small businesses. Please wear a mask; please social distance."