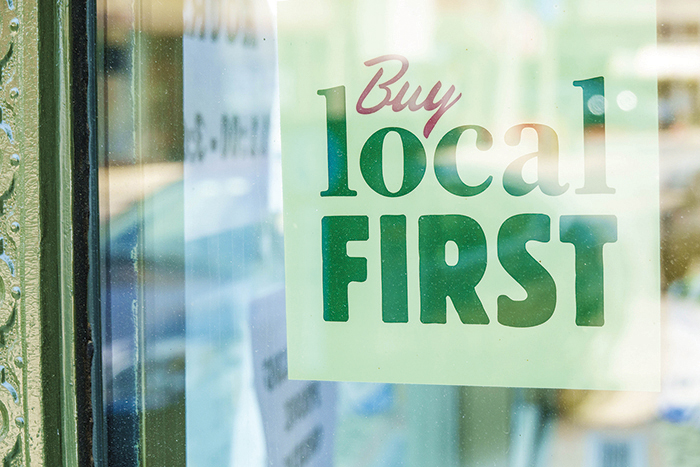 Does anyone remember what "normal" looks or even feels like?
Attending an event with more than your immediate family, or, now, five people from multiple households?
Imagine attending a concert with hundreds, if not thousands, of other people? A sporting event? A summer event, such as RetroFest?
Well, the old "normal" might never return, but an altered near normal could be a matter of a few months away, if we call keep doing our part.
COVID-19 has kicked us all in the shins. People have died, while others have suffered lingering health effects.
And then there are the countless others impacted by COVID-19 while not even contracting the virus. We're talking about the mental health plague, untold economic pressures on individuals, couples, families and small businesses.
It's not pretty, and much work needs to be done.
As mentioned, we can all do our part. For those willing – and in Canada, that's about 88 per cent of the population – sign up and get vaccinated as soon as possible. Second shots are already going into arms in Chatham-Kent.
Vaccinations are increasing as well, as CK Public Health did nearly 8,000 last week and hope to do more this week.
If you don't want to get vaccinated, that's your choice. Just respect the decisions of the rest of us.
Regardless of who got jabbed or plans on getting jabbed, we can all help by checking in on friends and family members who may be isolating, either by choice or by the stay-at-home order, which is slated to end this week.
Mental illness is just that: an illness. It requires treatment and should not be stigmatized.
In terms of economic distress, if you have the ability, we urge you to support local business whenever and wherever possible. Take out meals from local establishments are one way to do that. Opting to shop local, online, over Amazon, is another. When stores open up again, support local business to help our economy grow again.
It's not rocket science, but it takes all of us to put aside selfish thoughts and be considerate of others for this to work.