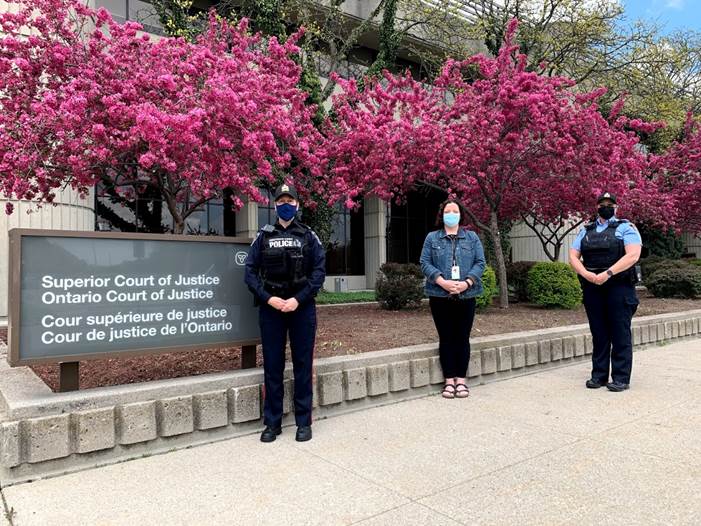 Did you know that the Canadian Mental Health Association provides support to those in the criminal justice system at the Ontario Court of Justice in Chatham?
The Court Services Section of the Chatham-Kent Police Service and the CMHA maintain a close working relationship dedicated to ensuring access to justice.
Through police facilitation, two CMHA mental health workers, whose main duties at the courthouse focus on criminal proceedings, provide assistance to individuals and their families navigating the court system. This includes, but is not limited to assisting with court protocols and appearances, release from custody, arranging medical health practitioners, accessing the Rapid Access to Addiction Medicine (RAAM) Clinic, suicide prevention, food, housing and other necessities of life.
By working together, CKPS and CMHA assist individuals and their families involved in the criminal justice system by bridging gaps and hopefully providing a support system that paves the way for a positive future.