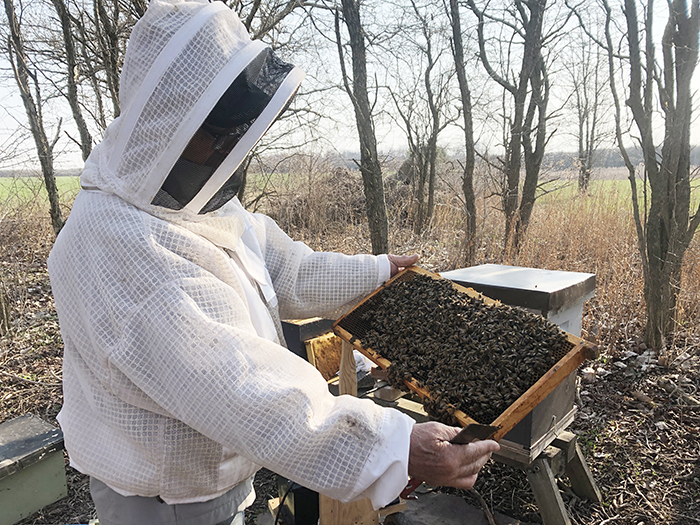 By Pam Wright
Local Journalism Initiative Reporter
Fernando Coelho of Wallaceburg has been busy as a bee getting his hives ready for the season.
Now retired, Coelho keeps honey bees as a hobby at various locations.
This hive is located on the Brigden Road near the former site of Charlemont.
Coelho says the bees appear to have wintered well as most of the hives are healthy.