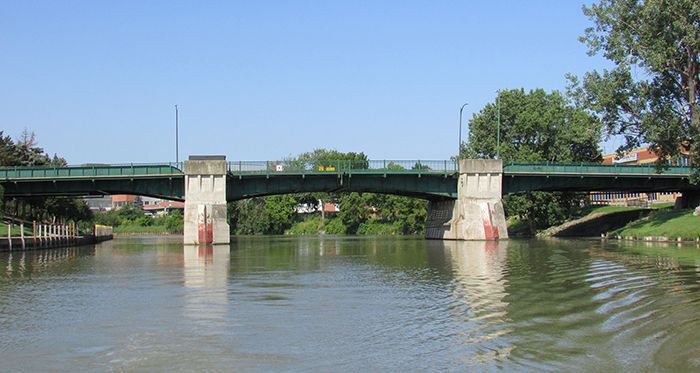 In less than two weeks, one of Chatham's three downtown-area bridges will be out of action.
On April 26, the Third Street Bridge will be closed for months for reconstruction.
Last month, council approved $14 million in upgrades.
Some of the work to be done on the bridge includes the removal of the operator's house and of the bridge superstructure, including all existing structural steel members, steel railings, steel decking, concrete deck, and concrete sidewalks.
New steel girders will also be installed and the roadway on either side of the bridge will be partially reconstructed. The steel barriers and concrete sidewalks on both sides of the bridge will be replaced. Similar to the Fifth Street Bridge rehabilitation, the majority of the concrete piers above the water line will be removed and narrower piers will be constructed.
Brendan Falkner, manager of engineering with the municipality, said the plan is for this bridge rebuild to be much more efficient than what occurred several years ago with the Fifth Street Bridge. That bridge was closed in July of 2017 and remained closed to vehicular and pedestrian traffic for nearly a year – about six months longer than anticipated – after construction delays pushed the project back through the winter.
"We definitely faced challenges with the Fifth Street Bridge," Falkner admitted. "But with this we tried to get the tender out earlier in the year. And there are no third-party issues like we faced with the Fifth Street Bridge."
Bell Canada had cable running under the Fifth Street Bridge. That isn't the case on the Third Street Bridge.
Falkner said the goal for the Third Street Bridge is for one lane in each direction to be open for vehicular traffic by the end of the year, with full completion set for the spring of 2022.
"So far, so good. Pre-construction meetings indicate they are ready to get on this," Falkner said of contractor Toronto Zenith, the winning bidder on the project.
"They started ordering the materials already."
Comments
comments