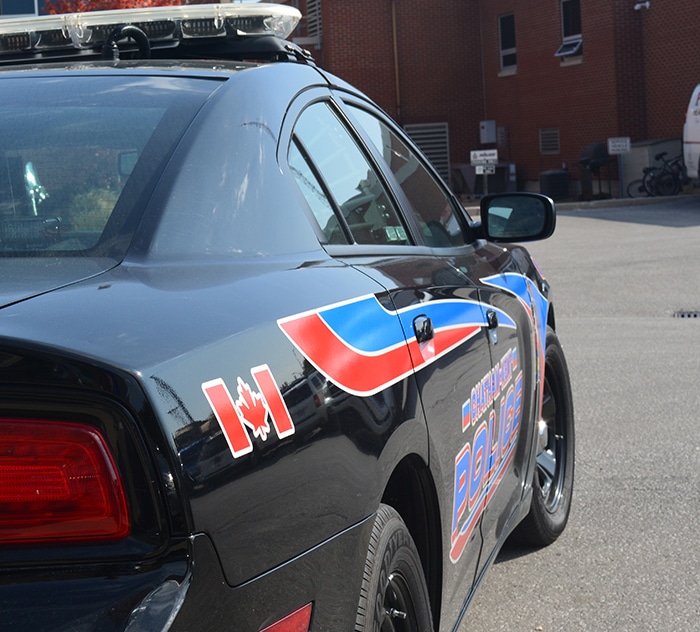 Son, mother accused of historic assault
Chatham-Kent Police have arrested a man and his mother following an investigation regarding domestic violence.
The victim walked into police headquarters Sunday morning to detail the historical domestic incidents.
Through investigation, it was determined that the mother of the accused had also assaulted the victim.
A 28-year-old Raleigh Township man has been charged with two counts of forcible confinement, four counts of assault, mischief, uttering threats, and assault causing bodily harm.
He has been held in custody pending a bail hearing.
A 54-year-old co-accused female of Erieau has been charged with two counts of assault.
Axe wielder arrested in Ridgetown
C-K police received a call Friday of a man walking down the road with an axe in the area of St Michaels School in Ridgetown.
Officers located the man near an address of which he was not to attend due to his release conditions.
The man was placed under arrest by officers, but a struggle took place and he tried to flee, police say. But he was eventually arrested, and faces charges of weapons dangerous, breach of release, resist arrest and escape lawful custody.
Wallaceburg B&E
Chatham-Kent Police are looking for information regarding a break and enter in Wallaceburg.
At 5:15 a.m. police attended the Salvation Army on Lowe Street in Wallaceburg. The suspect(s) caused about $250 in damage when they broke the glass out of the loading bay door to gain entry into the building.
The value of the items taken is estimated at $200.
Anyone with information is asked to contact Const. Kyle Bakker at 519-436-6600 ext. 87320 or kyleba@chatham-kent.ca. Anonymous callers may call Crime Stoppers at 1-800-222-TIPS (8477) and may be eligible for a cash reward.
Comments
comments