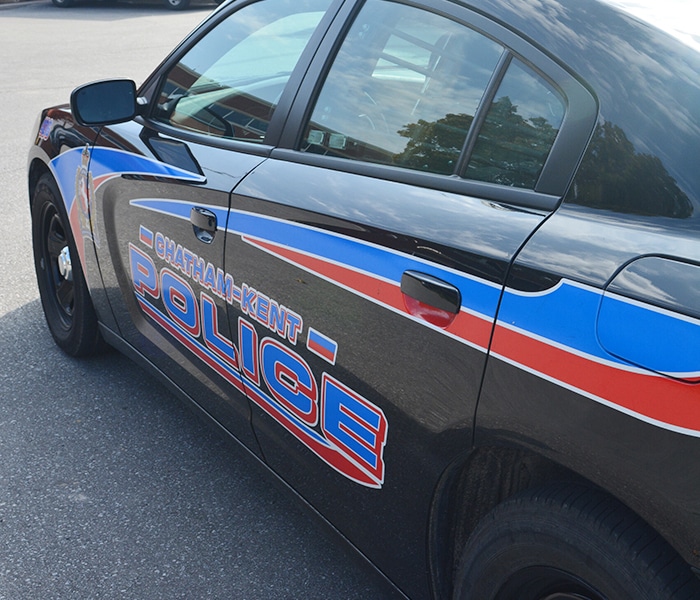 Youth charged with assault
Yesterday morning, Chatham-Kent police responded to a family dispute at a residence in Chatham.
Through investigation, police learned that the youth assaulted two family members in the home.
A 15-year-old youth was arrested and charged with two counts of assault.
Man charged with assault
Last night, police responded to a disturbance at a residence in Ridgetown.
Through investigation, police learned that the man damaged a door to the home and the victim's car. The man also threw a broken piece of glass at the victim.
The man left the residence, however police located him a short distance away.
A 29-year-old Ridgetown man was arrested and charged with mischief under $5,000, assault with a weapon and failing to comply with his release conditions. He has been held in custody pending a bail hearing.
Tools stolen
Sometime between Monday at 4 p.m. and Tuesday at 8 a.m. unknown suspect(s) forced their way into an apartment under construction on King Street West. Once inside, the suspect(s) stole a DeWalt orbital sander, Milwaukee tool case and batteries and DeWalt radio. Total value of the theft has been estimated at $1,600.
Anyone with information is asked to contact Const. Kyle Wright at kylew@chatham-kent.ca or 519-436-6600 ext. 87310. Anonymous callers may call Crime Stoppers at 1-800-222-TIPS (8477) and may be eligible for a cash reward.
Comments
comments