The Chatham Voice, Advanced Realty's Tricia Weese and Ryan Rusnak, and CIBC's Ashley Ewald and Lindsay Osborne bring you and your family a bit of fun over the Easter weekend.
Take part in the colouring contest for a chance to win fantastic prizes, including a $200 Canadian Tire gift card!
If you don't get a Chatham Voice delivered to your home, just click on the page below and print it off. Once completed, you can either drop it off at our offices at 71 Sass Road, Unit 4 in Chatham, mail it to us (don't forget the postal code: N7M 5J4) or take a photo and email it to us at michelle@chathamvoice.com.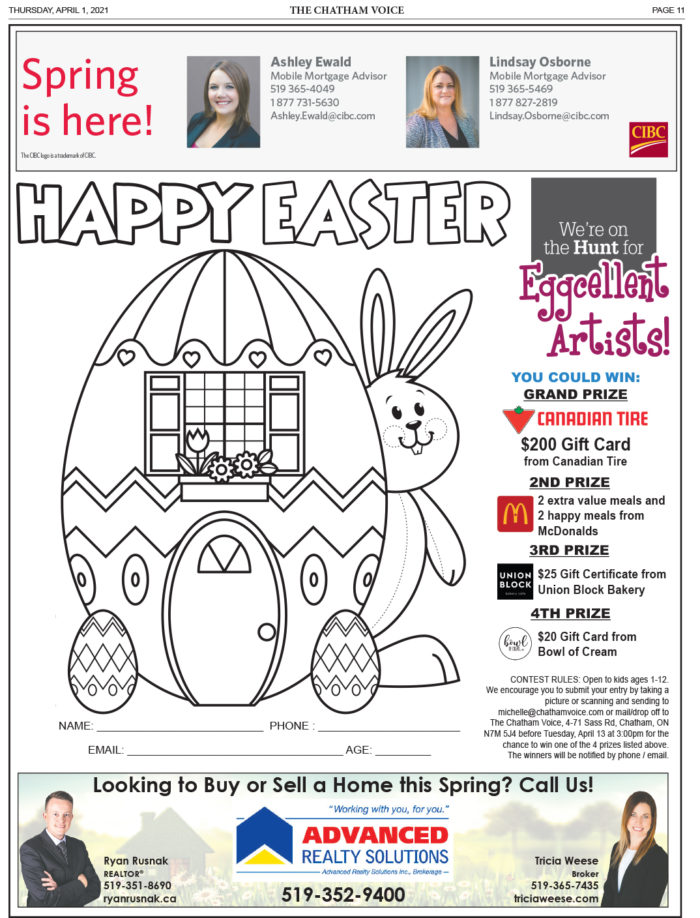 Comments
comments