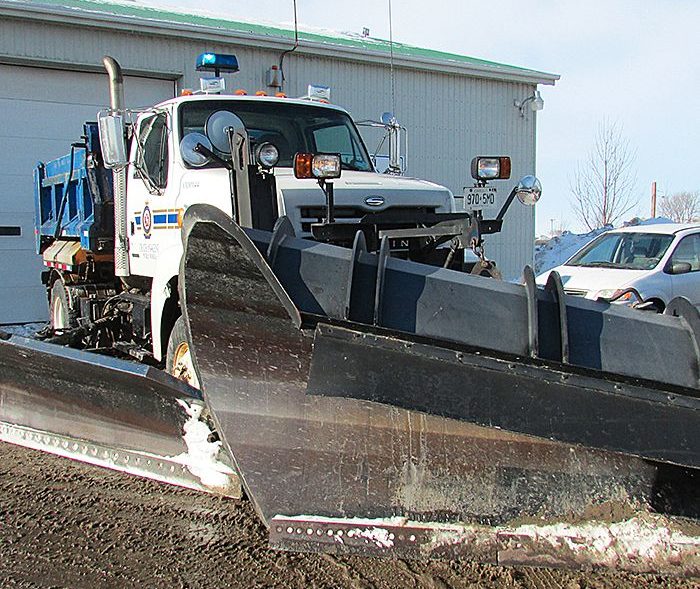 By Bruce Corcoran
If Chatham-Kent's urban drivers comply, municipal officials predict the temporary parking ban could be lifted early, possibly by the end of the day Wednesday.
Put in place Tuesday afternoon at 2 p.m. and slated to run to Friday at 2 p.m., the parking ban is designed to allow municipal Public Works crews unfettered access to snow removal and plowing along urban streets.
Ryan Brown, director of Public Works for the municipality, said crews have been hard at it since Monday night.
"It really put our guys in high gear. They were out all night Monday and all yesterday," he said. "But you have to start to split it up when we get into multiple days. You can only legally drive a heavy vehicle like that for 14 hours a day. We had to get some guys home to sleep."
Brown said main and secondary roads are generally looking good, to the point crews are starting to focus on alleys and sidewalks.
"By the end of today (Wednesday), things might be back to where we were on Sunday," he said. "The parking ban is for 72 hours but we will take it off if we get it done. But a lot of that has to do with public compliance. If people take their cars off the street, we can get it done early."
Brown said COVID has added a wrinkle this year. He's hearing from homeowners that normally only have two cars for the family in the winter, but there might now be three or four as family members who would have been away from home to attend university or college are studying from home.
But the director of Public Works has a fix or two for that issue.
"All our municipal parking lots are available if you have an extra car and are looking for a place to park it," Brown said. "There are a lot of options, maybe talking to neighbours to see if they have space in their driveways."
Speaking of being a good neighbour, Brown said he's seen a great deal of neighbourly support over the past 24 hours.
"We saw a lot of neighbours out helping others. That always brings a smile to my face," he said.
Brown said Chatham-Kent had enjoyed a light winter in terms of snowfall. But that changed Monday.
"This latest blast is a true Canadian winter event," he said. "A storm like this will use up $100,000 in salt. Add in labour and fuel costs and it could be somewhere in the $300,000 to $400,000 range to clean up a storm like this."
In terms of salt usage, Brown said between November and January, with the freeze-thaw cycle, crews were still out putting down salt.
"Unfortunately, we're mandated by the law to do it," he said. "It's the (cost of) salt that can seem to get us at the end of the year."
Brown said today's sunshine is helping with the snow problem in several ways.
"When the sun gets out, it really helps the salt work. It can also melt the top layer of snow and lock it down with a crust" that limits blowing snow along rural roads.
The municipality has a fleet of 21 graders and 56 plow trucks, along with four sidewalk plows. Brown said they augment that force with nine contracted plow trucks and 14 contracted sidewalk plows.
"It's a matter of balancing the level of service with cost to come up with something everyone can live with," he said of how quickly snow is cleared.