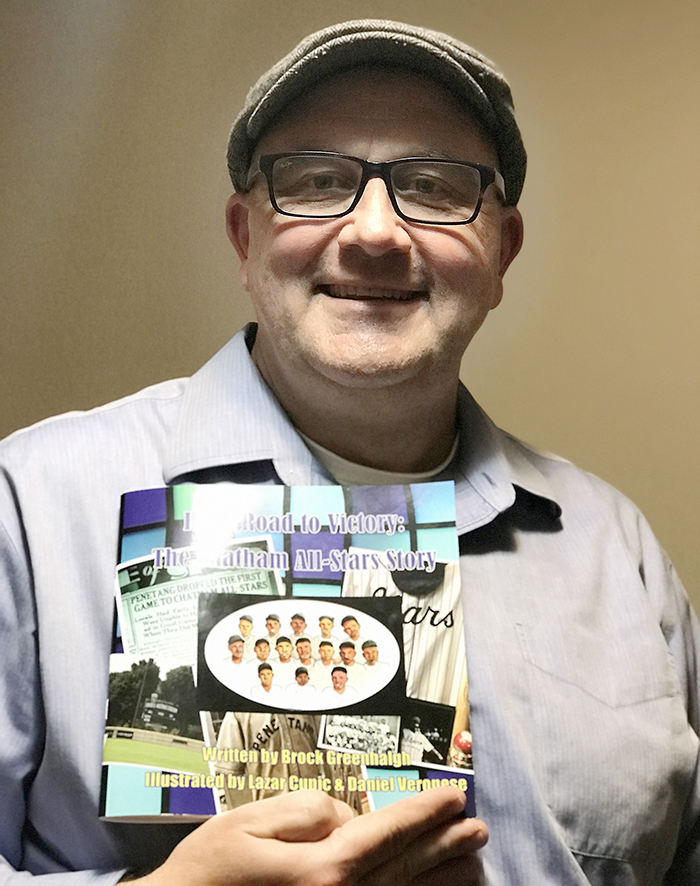 The Chatham-Kent Public Library is partnering with the Chatham-Kent Black Historical Society and Black Mecca Museum to host a Virtual Author Talk with Brock Greenhalgh, author of "Hard Road to Victory: The Chatham All-Stars Story," in recognition of Black History Month.
​In the fall of 1934, more than a decade before Jackie Robinson broke baseball's colour barrier, a team of Black athletes blazed a trail for others to follow and earned the opportunity to compete for a major baseball championship. Greenhalgh will discuss how the Chatham All-Stars overcame societal hurdles that still persist today.
The Virtual Author Talk will take place Feb. 27 at 10:30 a.m. Greenhalgh's presentation is approximately 45 minutes and best suited for children aged eight and older. Adults are also welcome.
Register to attend this online author talk through Ask CKPL by phone at 519-354-2940, text at 519-401-7174, e-mail at cklibrary@chatham-kent.ca, or on Facebook at @ckplibrary.
Greenhalgh was first introduced to the Chatham All-Stars in 1989 when he was a summer student at the Chatham-Kent Museum. He knew the team's story was something special and their story was the focus of his thesis at Wilfrid Laurier University.
Later, he converted his thesis into a radio documentary.
Greenhalgh wrote "Hard Road to Victory: The Chatham All-Stars Story" with a goal to help build momentum to secure the 1934 Chatham All-Stars their induction (posthumous) into the Canadian Baseball Hall of Fame.
To learn more about Greenhalgh, visit https://peppettpublishing.ca.
You can borrow "Hard Road to Victory: The Chatham All-Stars Story" from Chatham-Kent Public Library. Place a hold on it in CKPL's catalogue at search.ckpl.ca.
Copies can also be purchased from the Black Mecca Museum, peppettpublishing.ca, and Amazon.ca. Net proceeds from the sale are being donated to the Chatham-Kent Black Historical Society.