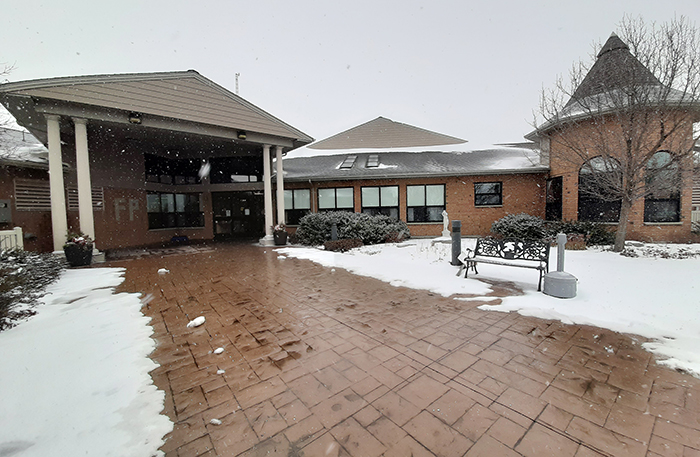 Fairfield Park outbreak grows to 87
 By Jenna Cocullo, Local Journalism Initiative
Next Friday is the new deadline the Ontario government set to administer the first dose of the COVID-19 vaccine to all long-term care (LTC) residents, leaving Chatham-Kent more time to inoculate 600 people.
Last week, Chatham-Kent received its first doses of the COVID-19 vaccine, with approximately 400 doses given out.  The provincial government originally set Feb. 5 as the deadline to get all LTC residents vaccinated but as shipments of Pfizer's vaccine got delayed, so did those plans.
Dr. David Colby, Chatham-Kent's medical officer of health, said there were less than 600 residents to go and hinted it may get done by the end of the week.
"I'm expecting vaccines this week and I have no more information than that, and I'm sharing everything that I know," he said. "That should be enough to complete our long-term care home residents in Chatham-Kent."
On Thursday afternoon, CK Public Health reported that there are now 87 infections at Fairfield Park long-term care home in Wallaceburg. Fairfield releases a further breakdown of statistics on Tuesdays and Fridays. There are 103 residents at the home and as of Tuesday, 32 had tested positive. At the time there were only 58 confirmed infections.
Chatham-Kent's cumulative total has risen to 1,257 after 20 new cases were reported on Thursday morning. Only five cases were resolved, bringing the active total up to 142. Five local individuals are hospitalized locally with the virus, as are an additional four people who live outside of Chatham-Kent.
Fairfield Park's outbreak is the first, and to date only, long-term care home in Chatham-Kent where residents have tested positive. No deaths to date have been associated with the LTC home.
CK Public Health is still investigating how the infection started in Wallaceburg.
Colby called the situation "unfortunate" and "unwanted," but added that compared to the rest of the jurisdictions in Ontario, long-term care homes in Chatham-Kent have done "a great job" of keeping COVID-19 out of residences.
"You can't hold back a tsunami forever. So it was inevitable, given the passage of time, that there would be an end to this halcyon period that we had that really kept our residents very, very safe."
Chatham-Kent Health Alliance is still dealing with two outbreaks at its hospital in Chatham. No new cases were reported in the hospital on Thursday. The Medical Unit sits with 17 cases, 12 of which are staff or students and five of which are patients. There were also two positive cases that spread within the COVID Unit.