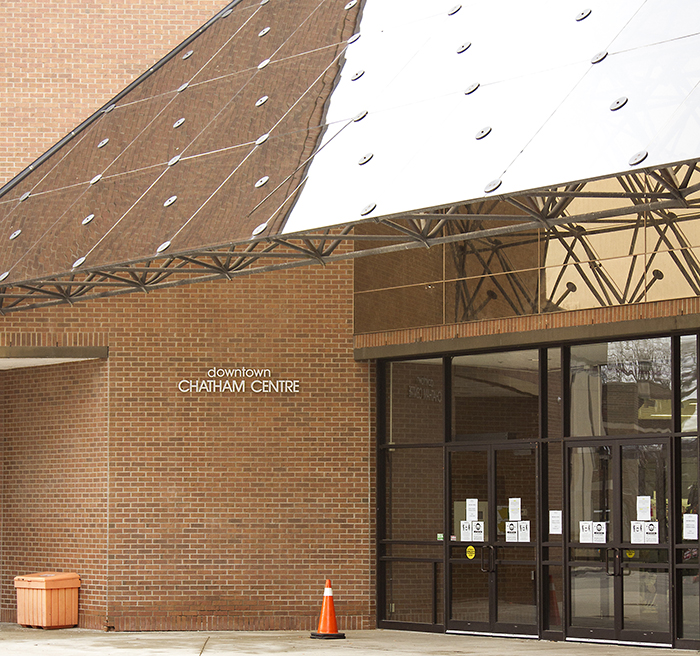 By Jenna Cocullo, Local Journalism Initiative
The Downtown Chatham Centre is officially up for sale after entering into receivership several months ago and the former manager is hoping it falls into the hands of locals.
On Oct. 30, the ​100 King St. W. property fell into the possession and control of BDO Canada Ltd. in accordance with the Bankruptcy and Insolvency Act. It was most recently listed for sale by ​JLL's National Retail Investment Group.
"I hope that (the buyer) is someone local that understands the market. Chatham-Kent is a different market," said Lynn O'Brien who ran the mall as the manager for nine years under the ownership of the Warreners.
A few months ago, O'Brien stepped back into her role, on an interim basis, to help spruce things up when Touchstone Group Ltd. of Toronto, took over from Goldberg Groups of Hamilton.
O'Brien said the Downtown Chatham Centre saw success under local leadership until Sears left the mall, which marked the beginning of the DCC's decline.
While the former manager was working for the DCC last year, she heard a strong desire from residents to bring in more national retailers so they would not have to drive out of town to Windsor and London. But that is not all that is needed to revitalize the failing building.
"We have new residents coming here. It should be a place to work, a place to enjoy a nice dinner out, and some entertainment," she said.
Most recently, a group of local investors headed by Robb Nelson and Dan Warrener came together to purchase the DCC and bring to light that vision of a downtown core made up of business professionals and retailers. The condition was that they would enter into a partnership with the municipality who would own the Sears building to be used as the new city hall. That deal never came through as the municipality opted to stick with its current location further west on King Street.
O'Brien said that although she respects the decision of the council, she had hoped things would have gone the other way. She remains optimistic that this is not the last the community will see of the mall.
READ MORE:  Municipality washes hands of DCC
"It's a good building, it's strong and it's at a beautiful corner. King Street is just gorgeous. It's part of a community, it's a hub for downtown and my hope is that it remains that," she said. "It is a tough market to sell but it is sellable. So I do believe that it has to be someone who does understand the market and listens to what the people want. I'm positive things will turn out fine."
The company did not disclose how much the DCC is on the market for. Documents from BDO value its total assets at $19.1 million.
Potential buyers have until March 15 to place a bid.
The mall is currently at 30.4 per cent occupancy and according to the listing is 8.8 acres with 700 parking spots available.