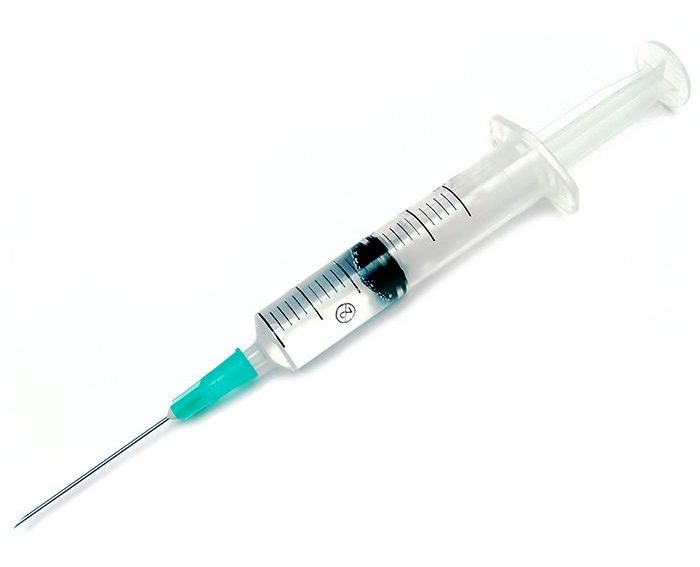 By Jenna Cocullo, Local Journalism Initiative
At 10 a.m. on Monday, Chatham-Kent's first COVID-19 vaccine shipment was dropped off at public health to the surprise of the chief medical officer of health; hours later, vaccinations were underway at local long-term care facilities.
Dr. David Colby, C-K's chief medical officer of health, knew the shipman was coming sometime during the week, but did not have an exact time or date.
Within the next four hours, the first shot was given at Riverview Gardens. By the end of the night, hundreds of doses were gone.
"We had a team primed and ready to go so it didn't stress us out at all. We were eager to get going and had all our ducks in a row," Colby said.
There were 750 long-term care (LTC) residents waiting for a vaccine and almost 400 were given out, according to Jeff Moco, spokesperson for CK Public Health.
Moco added that public health was still trying to figure that out if there are any more doses left to give and will provide more details throughout the day.
The Ministry of Health asked the local public health units not to divulge how many doses they received in their first shipments.
LTC residents received doses of the Moderna vaccine after Pfizer announced there would be delays in shipments as it refits its factory in Belgium. Colby said although there are delays in vaccine shipments, he will not be reserving second doses and plans to use up the vaccines as they come in.
The provincial government set a hard deadline of Feb. 5 to get the first vaccine dose in all its LTC residents.
Colby said he would not comment on the ministry's decision to have public health units keep the shipment numbers from the public. He had no comment as to why public health was only aware of the shipment once it arrived.
"I'm just grateful to have gotten the vaccine," he said. "It's an epic and momentous occasion for Chatham-Kent to begin vaccinating its high-risk residents."
In late fall, C-K Public Health partnered with IPSOS on a local survey, asking 540 residents by phone how they felt about the vaccine. The survey was conducted before Moderna and Pfizer had been approved by Health Canada.
The results found that only 33 per cent of the local population will "definitely" take a COVID-19 vaccine, while 21 per cent will "probably" follow suit. Seventeen per cent are likely to not get vaccinated. The remaining 29 per cent are undecided.
Chatham-Kent Mayor Darrin Canniff said he wanted to encourage everyone to get the vaccine when they have the opportunity to do so.
"I'm just thrilled that we're getting some and let's get the party going here," he said.
It still remains unclear whether LTC homes will loosen visitor restrictions once all residents and staff have received their two doses of the vaccine, and whether or not staff will still have to get tested daily. Colby said these decisions lie with the province.
Moco said CK Public Health is expecting a second supply next week.
As of Tuesday morning, there were 28 COVID-19 recoveries reported with 18 new cases bringing the active total down to 93.
Three individuals remain hospitalized and the death toll sits at five.
Chatham-Kent continues to deal with three institutional outbreaks, four workplace and two congregate living outbreaks.